Watch Video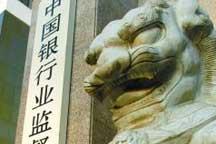 Play Video
China's three ministerial bodies, vying to reshape the country's fragmented corporate bond market, have agreed to work together to speed up development plans. That's according to the country's central bank on Friday. The move comes days after Chinese Premier Wen Jiabao said the monopoly held by the country's big banks in the credit market must be broken.
The People's Bank of China has joined hands with the National Development and Reform Commission and the China Securities Regulatory Commission to form an "inter-ministry coordination mechanism" to develop debenture bonds. The unsecured bonds are backed by the general credit of the issuer, instead of specific assets.
At present, long-term bonds issued by China's state-owned enterprises are often approved by the NDRC, the country's economic planning agency, and the central bank controls non-financial enterprises debt instruments, while the CSRC - China's securities regulator - keeps an eye on listed firms' issuance of convertible bonds.
Establishing a deep and liquid market for corporate bonds is seen as a vital step in efforts to reduce China's reliance on bank lending for credit creation in the economy.
Analysts estimate that at least 80 percent of China's corporate credit is provided by banks, principally the big four state-backed lenders which tend to distribute loans towards big state-backed companies, starving smaller firms of funds.
Editor:Liu Fang |Source: CNTV.CN