Watch Video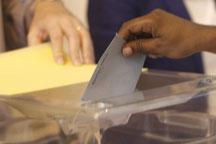 Play Video
As France observed a mandatory suspension of campaigning on Saturday ahead of Sunday's election, French citizens living in South America were already casting their ballots.
With Socialist Francois Hollande slightly ahead of incumbent Nicolas Sarkozy in the polls, polling stations opened in Argentina, Chile and Brazil almost a full day before their counterparts back home.
The French embassy in Buenos Aires saw a steady stream of voters from the moment they opened their doors, with more than 150 people voting before 10am local time. About 13,000 French citizens have registered to vote in Argentina, although less than 3,000 cast their ballot in the first round.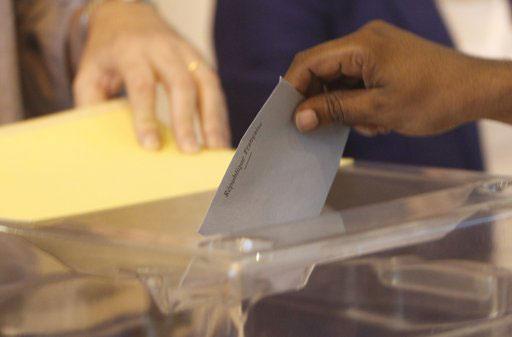 A man casts his overseas vote for the 2nd round of the 2012 French
presidential election, in Hanoi May 6, 2012. France goes to the polls
on Sunday for the second round of their presidential election.
Marie Pierre, French voter, said, "Particularly for these elections, I believe it is very important for us French living outside of the country to have the chance to participate and to have our vote."
In Chile there was also a steady flow of ex-pats to the French embassy. One voter said he saw nothing unusual about voting one day ahead.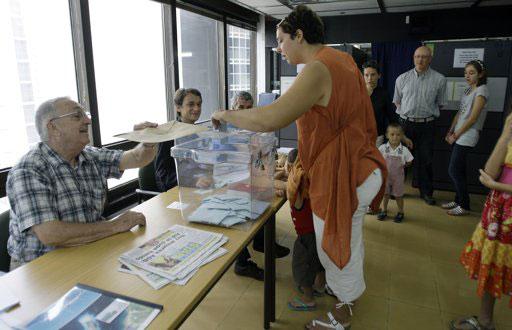 French citizens cast their vote in their country's presidential election at an
overseas voting center inside the French Embassy in Makati, south of Manila,
Philippines on Sunday, May 6, 2012.
Loic, French voter, said, "I think it's fine to vote earlier than in France due to the time difference. There is 6 hours difference, we would have known the results if we voted later."
In Rio de Janeiro, voting started at 8 am local time. About 6,000 French citizens cast their vote in the first round and similar turn-out is expected on Saturday.
Related stories
Editor:Bai Yang |Source: CNTV.CN