Watch Video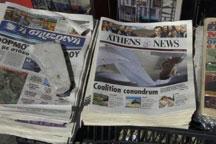 Play Video
As polls open in Greece, uncertainty remains whether a government will emerge on Sunday night. Parties have wrapped up their campaigns which, as expected, focused squarely on the economic crisis. Filio Kontrafouri reports on the campaigns of the two pro-bailout parties and on two outsiders, who have shaken up the mainstream and look likely to make it to Parliament.
"Give me a strong mandate to change everything" is what New Democracy leader Antonis Samaras has been asking his voters. For the conservative party, the changing everything motto has been the pillar of its entire campaign along with a call for growth, instead of austerity.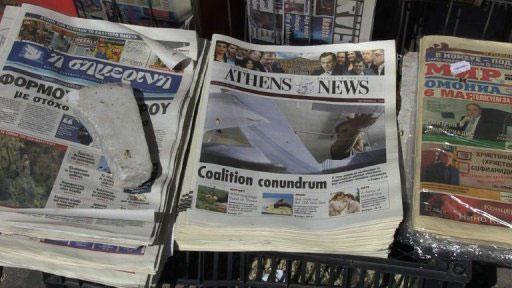 Greece is bracing for an election that polls indicate will fail to produce a
clear winner, and could spell more trouble ahead for the country's depressed
economy.
Dimitris Tsomocos, adviser, New Democracy, said, "We would like to modify and change the terms of the Memorandum of Understanding between the governments and the Troika so as to exit from this crisis as soon as possible."
In the rival camp, Pasok's new leader, Evangelos Venizelos has tried to defend the party's unpopular choices over the last two years, calling them painful but necessary.
Anna Diamantopoulou, candidate, Pasok Party, said, "What Pasok is asking from them is to think with their logic, not with their sentiment."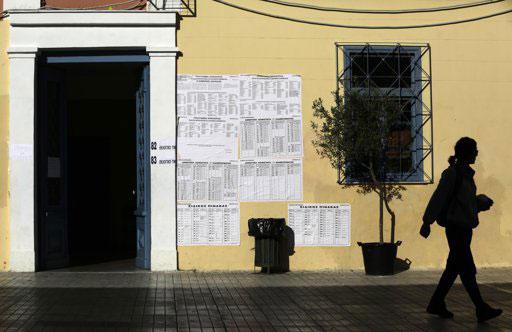 A woman leaves a polling station in Athens after voting in Greece's national
election May 6, 2012.
Conservative rebel Panos Kammenos has shaken up Greek politics with his new movement, the "Independent Greeks."
Spyros Robotis, candidate of Independent Greeks Party, said, "We will cancel the bailout agreement. It is illegal, it's not what Greeks want, it can be cancelled and it's a must to get our country back."
Another movement broke the stronghold of mainstream parties' ultra-nationalist "Golden Dawn." It is a secretive movement that only allowed us to film their ballots inside their office.
Sokratis, member ofGolden Dawn Party, said, "We want the immediate cancellation of the bailout agreement, the exit of Greece from the Eurozone in order for Greece to return to the drachma, because for us, it's not a disastrous scenario like the politicians say it is."
In just a few hours, all parties will find out whether they convinced voters or not.
Related stories
Editor:Bai Yang |Source: CNTV.CN