Watch Video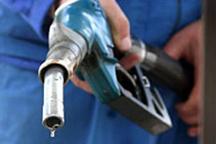 Play Video
Venezuela is rich in oil resources, and the gasoline prices there are the lowest in the world. So what does this ultra-low oil prices mean to Venezuelans?
Alex is a restaurant owner in the United States, while his family lives in Caracas. Whenever he returns home, the first thing he does is to pump gas. In Venezuela, it only cost one dollar to fill up your tank, while a bottle of Pepsi takes almost two.
As a matter of fact, the price of No. 95 gasoline in Venezuela is about 2 cents per litre. And in order to hold prices this low for the public, Venezuelan oil companies have been using export profits to subsidize domestic consumption.
Rafael Quiroz, Petroleum economist, said, "The gasoline price in Venezuela is the lowest in the world. However, no one has ever revealed how much the cost is. Venezuelan domestic oil product consumption is about seven hundred thousand barrels per day, among which about thirty-three are gasoline. So we can reckon that Venezuelan oil subsidies cost up to 12 billions each year."
Since 2000, Venezuelan oil price has never once inched upwards. The government regards this as a kind of social welfare. But not everyone is reaping the benefits. Low oil prices do not come hand in hand with affordable car prices.
But for those who can dig into their pockets, ultra-low oil prices plus no additional fees have pushed them to buy cars. As a result, in the Venezuelan capital Caracas, traffic congestion stands as a very serious social problem.
Editor:Zhang Dan |Source: CNTV.CN