Watch Video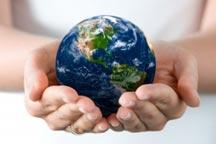 Play Video
June the 5th marks World Environment Day. It is an event celebrated every year to raise global awareness about the need to take positive environmental action.
The 2012 theme for World Environment Day is the "Green Economy: Does it include you?" A Green Economy is low carbon, resource efficient and socially inclusive. However, China's economic and social development has come at the cost of resources and the environment.
To improve the environment, China has made great efforts in recent years. While restructuring the economic development mode, China encourages enterprises to gain economic benefits through developing green industries.
Meanwhile, air quality has been a major concern to people in China. In today's press conference, top Chinese environmental protection officials said the country will launch new air quality standards in pilot cities this year.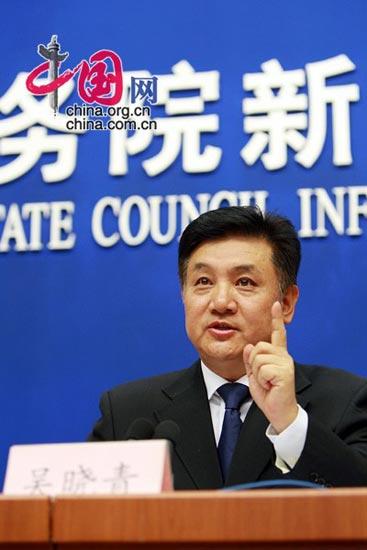 Wu Xiaoqing, Vice Minister of Ministry of Environmental
Protection, is outlining the country's environmental
protection policies.
Chinese seas', bays' water quality "extremely poor"
The quality of both near-shore water in north China's Bohai Sea and the East China Sea and water in five of the nine bays along China's coast has been slammed by the country's Ministry of Environmental Protection. Full story>>
China establishes more nature reserves in 2011
China has established a total of 2,640 different types of nature reserves by the end of 2011, covering 14.9 percent of the country's land territory, announced vice minister of environmental protection Wu Xiaoqing on Tuesday. Full story>>
China 2011 air quality fails new standards
Fine particulate matter in the air of most Chinese cities in 2011 exceeded the new air quality standards set by the country, with an average level of 58 micrograms per cubic meter, Wu Xiaoqing, vice minister of the Ministry of Environmental Protection announced on Tuesday. Full story>>
Related stories
Editor:Wang Chuhan |Source: CNTV.CN