Watch Video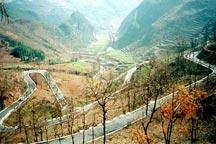 Play Video
In the heart of southwest China, a large numbers of karst regions have become threatened by stony desertification. Natural erosion coupled with human activities has posed huge danger to the once-green-covered region. But local people are doing what they can to turn things around, knowing it's never too late to sound the sirens for nature protection.
These creatures may not be the cutest outdoor animal, but their presence in the region is irreplaceable for these villagers.
Lu Yao, Guizhou Province, said, "In southwest China, Guizhou province, planting grass, raising goats... proved to be the most efficient way to fight poverty and stony desertification."
Due to over-farming activities and deforestation in the 1990s, this area in Guizhou's Qinglong County became the center of stony deserts. Crops could hardly grow under poor natural conditions. But today, through years' effort, things are looking up for locals. Grasslands grow green and wide, and the goats are spread out. This 40-year-old villager Peng Zhujiang is one of the locals that benefited from the change.
Peng Zhujiang, villager, said, "I used to plant corns. The annual household income was just about 10,000 yuan. Then I started to raise goats four years ago. Although I had hesitations in the beginning, it turned out well. I expect to earn 50,000 yuan this year."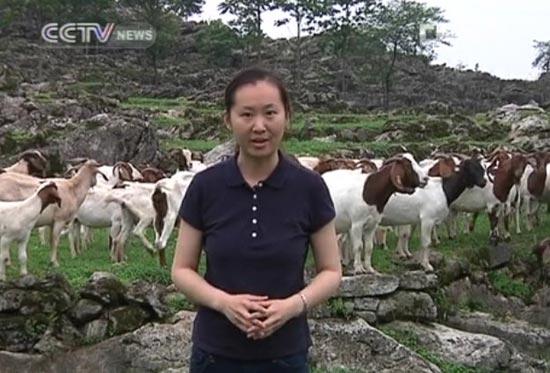 Lu Yao from CCTV introduces local circumstances.
The grass-and-goat strategy is named after the county Qinglong, known as the Qinglong Model. To encourage villagers to carry out the trial, the small town established a Grassland Office in 2000.
Zhang Daquan, director of Qinglong County Grassland Office, said, "We imported grass and goats from Australia. Raising goats in this karst area can not only increase villagers' yearly income by three to five times on average, but it can also stop the trend of stony desertification by planting vast amount of grass. It is a win-win situation."
These imported goats feed off the grass, but not the root. This allows the goats to be fed, while maintaining grass growth throughout the region. A goat and lamb business chain is also on the horizon for the Qinglong county government. In two months, a joint-venture with a New Zealand investor will start operation. The facility aims to process 1.2 million goats at maximum capacity every year.
Wang Qinde, deputy director of Qinglong County, said, "We want to see villagers have access to markets. The brand-new facility makes it possible, and ensures high-value products. These way farmers do not have to worry about where to sell their goats, and the country's lamb industry will continue to develop."
Before 2000, there were only around 26-hundred goats in Qinglong County. Last year the number soared to 126 thousand. Villagers like Peng Zhu Jiang and his wife are setting goals for a better future, with the hopes that stony desertification may gradually become a distant memory.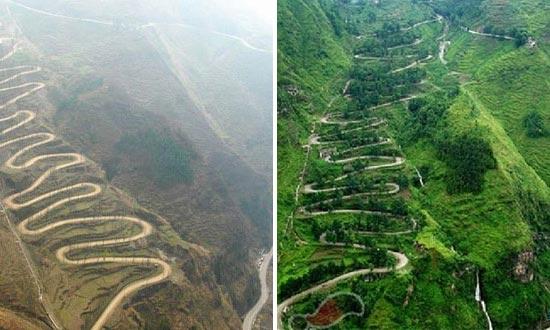 (L)Qinglong County in 1988;(R)Qinglong County now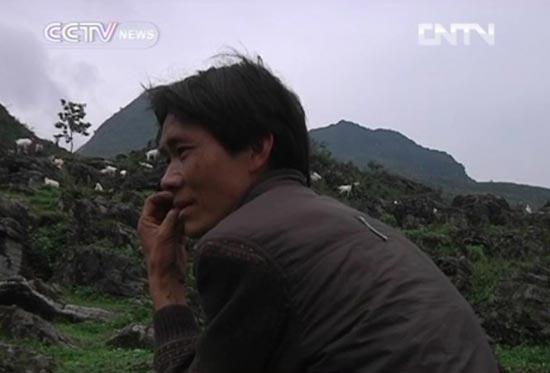 40-year-old Peng Zhujiang, villager, is one of the locals that benefited from the change.
Zhang Daquan, director of Qinglong County Grassland Office,says it is a win-win situation.
Editor:Wang Chuhan |Source: CNTV.CN