Watch Video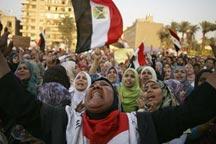 Play Video
Tens of thousands Egyptians have poured into Cairo's Tahrir Square to reclaim a revolt they say has been hijacked after Hosni Mubarak was jailed for life and his top security officials freed.
The rally is organized by various political groups, and the Muslim brotherhood as advocates also attended. Many of them have protested for days after Hosni Mubarak's verdict. They hold up signs, shout slogans in anger at Mubarak's two sons and six former senior government officials being found not guilty. Some want a retrial.
Protester said, "The results of the trial are unjustifiable. Mubarak was sentenced to life in jail, but his sons and his aides were found not guilty. The result goes against the facts!"
With what they see as the trial failure, voters' discontent is now focusing on the two candidates in this month's presidential election run-off. Many of them doubt the election process, and some make it clear they will not vote in the second round.
Protester said, "I will choose neither of them. I will boycott the voting. I am the one opposing the election!"
The Attorney-General is planning further litigation on Mubarak's trial. But for many Egyptians, their main aim is to see Egypt enter a new political process, with its people ruling the country.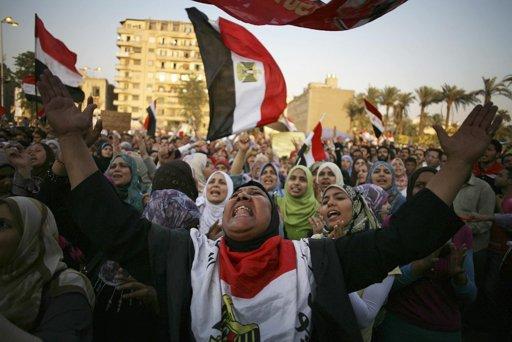 An Egyptian woman draped in the national flag shouts slogans at a protest in
Tahrir Square in Cairo, Egypt, Tuesday, June 5, 2012.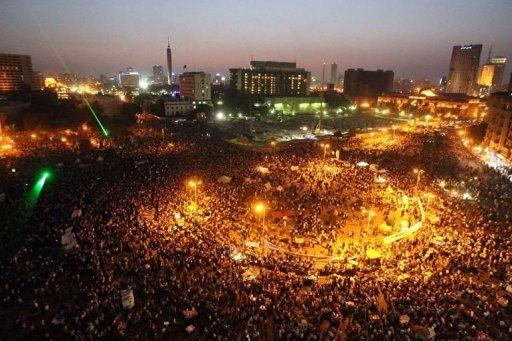 Egyptian protesters attend a demonstration in Cairo's landmark Tahrir Square.
Crowds of Egyptians packed Tahrir Square on Tuesday for a mass demonstration to
protest against verdicts handed down in ex-president Hosni Mubarak's murder trial.
Related stories
Editor:Wang Chuhan |Source: CNTV.CN