● Shenzhou-9 will carry the first Chinese woman astronaut into space
● All Shenzhou-9's electronic tests have been completed
● Fuel makes up about 90 percent of the weight of the carrier
● It is the first time China is carrying out a manned space mission in the summer
Watch Video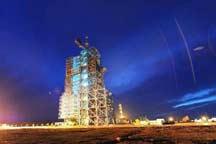 Play Video
Final preparations have begun for China's Shenzhou-9 spacecraft, ahead of its first manned space docking. It will also carry the first Chinese woman astronaut into space.
The rocket is now being filled with fuel for Saturday's launch. It follows a last system check on Wednesday and a full drill Tuesday afternoon.
These two pictures were taken inside Shenzhou-9 spacecraft. The top one shows the open door to the orbital module. Through this, the astronauts can enter the re-entry capsule. The second shows two engineers working inside the capsule.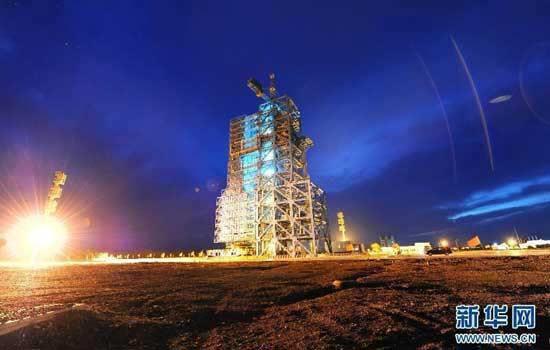 The Shenzhou-9 went into the final phase of pre-launch preparations on Wednesday ahead
of China's first manned space docking mission, as its carrier rocket is being injected
with propellant.
Deputy chief designer Li Wei says, "The engineers take the place of the astronauts to do the tests, mainly checking the operation of the gauges, the handle inside the cabin, as well as confirming the status of the re-entry capsule."
All Shenzhou-9's electronic tests have been completed. The result shows all equipment is operating normally and meet the launch requirements. Drinking water and food have all been loaded. All tests on the rocket have been finished and it's being fuelled.
Chief designer Gao Minzhong says, "The rocket needs to reach a high speed to send the craft into orbit. It needs propellant just like our cars need gasoline. Fuel makes up about 90 percent of the weight of the carrier."
It is the first time China is carrying out a manned space mission in the summer, which brings added problem of controlling the temperature of the spaceship and the escape tower.
Deputy chief designer of China Aerospace Science & Tech Corp. Zhang Zhi says, "By doing so can we guarantee the best working conditions. We take measures like ventilation. Now it is in a ready to launch status."
Meanwhile, the Tiangong-1 lab module has been brought down to docking orbit, ready for docking attempts by Shenzhou-9 and Shenzhou-10 spacecraft.
Related stories
Editor:Zhang Jianfeng |Source: CNTV.CN