Watch Video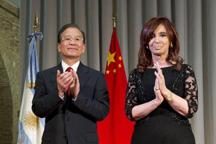 Play Video
Chinese Premier Wen Jiabao is continuing his official visit to Argentina after concluding his two-day trip in neighbouring Uruguay. During his visit, Wen Jiabao met agricultural officials to boost trade in the sector.
Premier Wen vowed on Sunday to boost agricultural cooperation with Argentina in order to enrich the two countries' strategic partnership.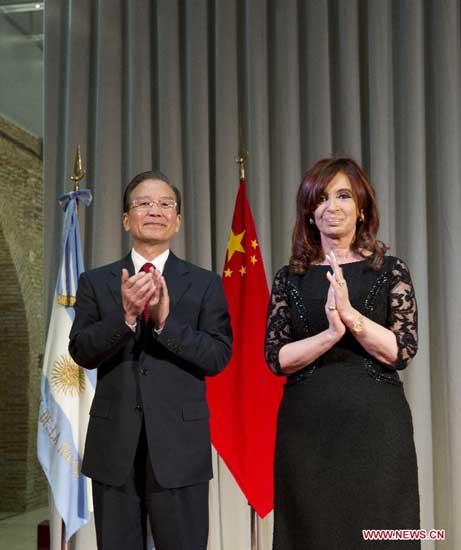 Chinese Premier Wen Jiabao (L) and Argentine President Cristina Fernandez jointly
attend an event celebrating the 40th anniversary of the establishment of the
diplomatic ties between China and Argentina, in Buenos Aires, capital of Argentina,
June 24, 2012. (Xinhua/Li Xueren)
Wen Jiabao made the pledge during a meeting with Argentine agricultural officials and representatives at a farm near the capital.
Both China and Argentina are large agricultural countries with each boasting different competitive advantages. He pointed out that the two countries' agriculture industries are highly complementary, given Argentina's rich resources, advanced technologies and China's huge market potential.
Agricultural trade hit about 5.5 billion US dollars in 2011, comprising mostly of exports from Argentina to China, according to Chinese customs figures.
Argentine officials, for their part said the Chinese premier's visit will give a powerful boost to bilateral ties, especially cooperation between their agricultural sectors.
Wen Jiabao arrived in Argentina on Saturday for his first official visit to the South American country. His four nation South American tour has taken him to Brazil and Uruguay. His last stop is Chile.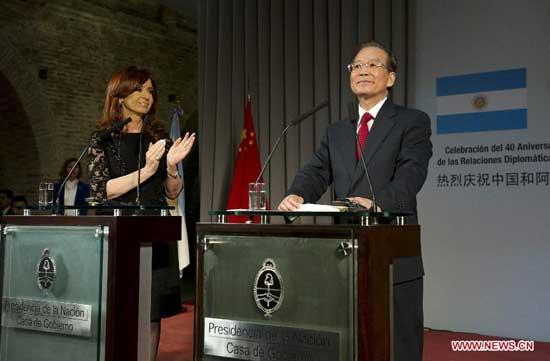 Chinese Premier Wen Jiabao (R) speaks while Argentine President Cristina Fernandez
applauds during an event celebrating the 40th anniversary of the establishment of the
diplomatic ties between China and Argentina, in Buenos Aires, capital of Argentina, June
24, 2012. (Xinhua/Li Xueren)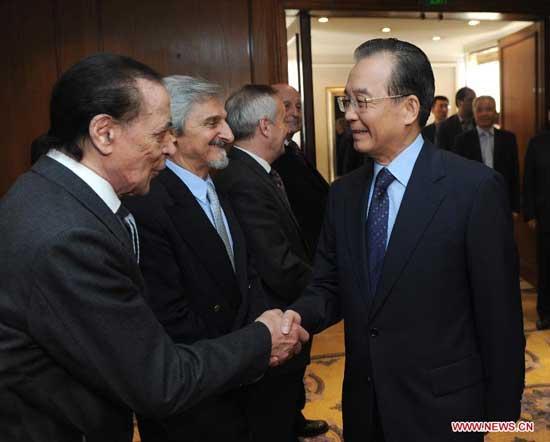 Chinese Premier Wen Jiabao (R) meets with representatives from all walks of life of
Argentina in Buenos Aires, capital of Argentina, June 24, 2012. (Xinhua/Zhang Duo)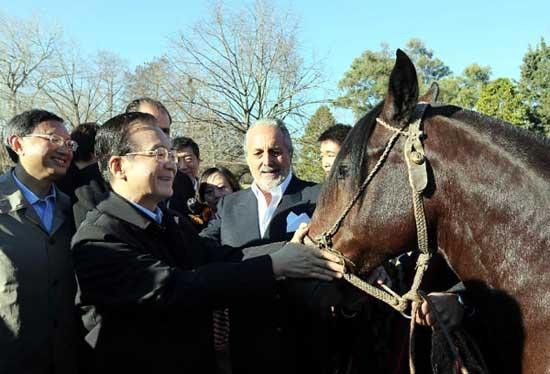 Chinese Premier Wen Jiabao, in the company of Julian Dominguez, speaker of Argentina's
lower house, and Agriculture Minister Norberto Yauhar, visits a farm near Buenos Aires,
Argentina, June 24, 2012. (Xinhua/Yao Dawei)
Related stories
Editor:Zhang Rui |Source: CNTV.CN