Watch Video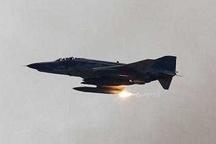 Play Video
Syria is fending off accusations that it shot down a Turkish jet in international airspace. Turkey is planning to bring the issue to NATO, which analyst say is a quite rare event.
Necessary steps - that's what turkey says its taking in response to the downing of one of its fighter jets
First steps - an ongoing search and rescue mission to find the two missing pilots shot down in what turkey says was a training mission in international waters.
Syria says the jet strayed into its airspace and failed to identify itself.
Turkey's foreign minister described the mission on state TV.
Turkey's foreign minister Ahmet Davutoglu said, "This was purely a test and training flight. Thus, since it is routine, it was conducted within this sense without taking any risk factors into consideration. Otherwise, a plane is never sent alone for a risky mission. Secondly, our plane was unarmed. "
Syria's state news agency countered by saying: "The target turned out to be a Turkish military plane that entered Syrian airspace and was dealt with according to laws observed in such cases."
A further escalation of the tensions between the two neighbors - turkey finding itself increasingly on the front line in Syria's violent uprising and government crackdown -- reports of yet more heavy shelling in Homs this weekend - and reports of attack helicopters
Turkey's next step - invoking a rarely used NATO clause - used only if a member state judges its own security to be threatened.
Former US Air force Colonel Cedric Leighton said, "This is an extremely rare occurrence in my memory I have never seen a NATO member state invoke article 4."
At the NATO summit in May, their secretary general ruled out any NATO intervention in Syria - but this incident could change that policy.
Former US Airforce Colonel Cedric Leighton said, "This is the first time a NATO member has had its weapons systems affected by the conflict in Syria - even though they say it was an accident wide shot. What this really does mean is that Syrians are actively pursuing all kinds of ariel targets."
Reporter: "This is the first time that Syria has deployed its air defenses in this crisis and some experts say this a sign that Syria may be ready to take more pre emptive measures or is preparing for possible international intervention."
Related stories
Editor:Zhang Rui |Source: CNTV.CN