Watch Video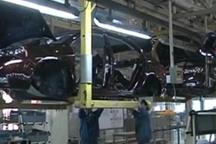 Play Video
Going global is the ambition of many Chinese companies these days as it seeks the opportunity to expand its customer base into new geographic markets. But it's not all smooth sailing from there. There are of course many challenges and risks Chinese firms face in the process. A delegation of European diplomats is visiting Chinese companies in southeast Zhejiang Province.
This is the assembly line of Volvo in Sweden. In August 2010, Zhejiang Geely Holding Group bought the legendary carmaker. The deal gave the Chinese firm a global brand but huge management challenges.
George Cunningham, department head of division of European External Action Service, said, "I think it is pretty essential that you work with local companies to understand that business. And your investment policy, or say buying European companies, is welcome and is a good way forward into our market."
Cristina Romila, first secretary of Romania Ministry of Foreign Affairs, said, "I'm sure it is a matter of adjusting to the environment. It is a case with any other foreign companies. Once you are there, you have to feel how local people think, to take the pause and understand their needs."
The transition of ownership was hardly noticed in the factory. Volvo kept its own management team, board of directors and local workers.
Zhang Aiqun, SNR vice president of Zhejiang Geely Holding Group, said, "Our Chairman Li Shufu said that he saw Volvo as a tiger, it belonged to the forest and shouldn't be contained in the zoo. And the heart of the tiger is in Sweden and Belgium. Its board has autonomy to execute its strategic plan."
Intellectual property rights are another issue that Chinese companies have to face when going abroad.
Rasmus Bjorno, head of section of Danish Ministry of Foreign Affairs, said, "Intellectual property rights are concerns of companies anywhere in the world. Of course it is also a case of European companies going to China and Chinese companies going overseas, the more rules on IPR the better."
Dario Capezzuto, assistant of European Parliament, said, "It is very important that all laws, especially commercial rights and IPR, are respected."
Kangnai, one of the biggest shoemakers in China, faced a lawsuit over IPR in France in 2009. The case lasted three years. Despite Kangnai finally winning the case it still lost a large amount of money and reputation.
Zhou Jinmiao, vice president of Kangnai Group, said, "We have learnt our lesson. First, be careful with local laws, especially those about Intellectual property rights. Second, hire local employees because they know the rules. And third, don't be scared of going to court, as long as you are on the right side."
Reporter: "Flush with credit, good products and the ambition to become global players, leading Chinese companies are taking advantage of the uncertainties in America and Europe to increase their international presence. But that's not an easy task in such well-developed markets. Chinese companies still have a long way to go, with many lessons to learn before they gain a truly international reputation."
Editor:Zhang Rui |Source: CNTV.CN