Watch Video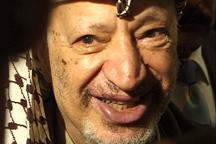 Play Video
Born on August the 24th, 1929, in Jerusalem, Arafat would later become known for his lifelong dedication to Palestinian rights. He began his fight in favor of the Palestinian cause from an early age, having taken part in the 1948 Arab-Israeli War.
During the 1950s, he established the Palestine Liberation Organization, or PLO, in Kuwait. Later he would be instrumental in the founding of another major organization in Palestine and the region, Fatah.
He returned to Palestine after years of absence in July 1994, and two years later was elected President of the Palestinian National Authority. In late 2001, Arafat became confined within his Ramallah compound by the Israeli army.
Two years later, he fell ill, and then died on November 11 2004. Following his death, his wife Suha refused to have an autopsy performed, and rumors have since arisen surrounding the exact cause of his death. Arafat is still regarded as a national hero for the Palestinian people, and there are signs of broad support for the renewed investigation.
Editor:Zhang Dan |Source: CNTV.CN