Watch Video
Play Video
Seventy-five years ago on this day, Japan's Imperial Army initiated the July 7th Incident in Beijing. This marked the beginning of China's eight-year War of Resistance against Japanese Aggression.
On that day in 1937, the Japanese army telegraphed the Chinese Nationalist forces,saying one of their soldiers was missing in Wanping, 15 kilometers southwest of the Beijing. The Japanese Army demanded entry to the town to conduct a search. The Chinese Army refused. Around midnight, Japanese artillery began bombarding the town. Shortly after, their infantry with tanks marched across the Lugou Bridge into Wanping,which marked the beginning of an all-out war of aggression against China by Japan.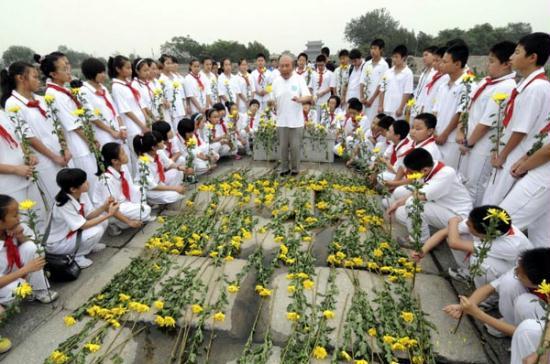 Students hold flowers and listen to an old man Zheng Fulai during a memorial event at
Lugouqiao Bridge, also known as Marco Polo Bridge, in Beijing on July 6, 2012 to mark
the 75th anniversary of the July 7 Incident, or Marco Polo Bridge Incident. The incident,
happened on July 7, 1937, marked the beginning of the eight-year War of Resistance
against Japanese Aggression. Zheng, who born in 1931 was the local resident at that
time and witnessed the incident, told students what he saw when the incidents happened.
[Photo/Xinhua]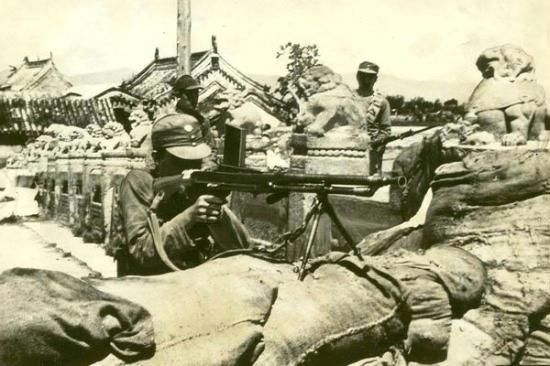 A Chinese soldier with a machinegun is in position at an end of the Lugouqiao Bridge in
the undated old file photo.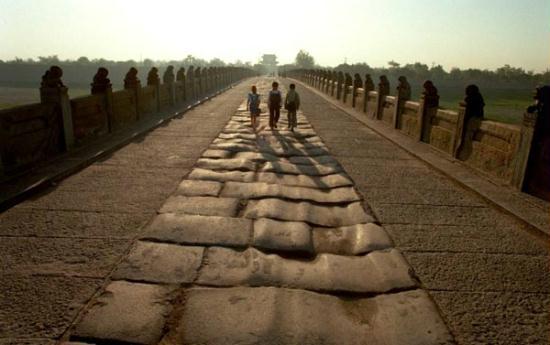 Three people walk on the Lugouqiao Bridge in Beijing on July 6, 2012. [Photo/Xinhua]
Editor:Zhang Ning |Source: CNTV