Watch Video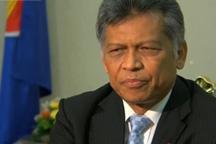 Play Video
Q1: "One of the strengths of ASEAN is its trade, you have a new plan of the ASEAN+6 free trade zone, tell me how that's going?'"
Dr. Surin Pitsuwan, ASEAN Secretary General, said, "Regional trade partnership, we have with India, with China, with Japan, with South Korea, with Australia, with New Zealand. why don't we put all these together, and we shall have what we call the ASEAN regional comprehensive economic partnership, ARCEP, and the dialogue partners are signing on to that, because they are expecting 600 million consumers in ASEAN to be a vibrant market for their own goods, services and products and investment, we have been able to engage them, we have been able to encourage them to look into this."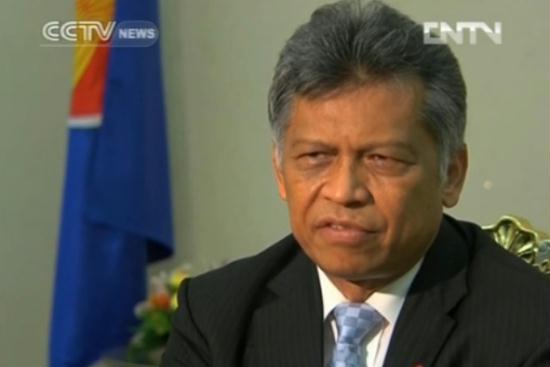 Dr. Surin Pitsuwan, ASEAN Secretary General
Q2: "With certainly rising tension around the region, how important is this time's arf or asean regional forum?"
Dr. Surin Pitsuwan, ASEAN Secretary General, said, "That's important because it is the only official forum for these kinds of discussions and the ASEAN region forum is the only one that covers the entire region, so in that sense it is important. hard questions, hard issues, difficult issues could be raised, we have to give credit to ARF that it was because of such a forum, the world would come together and say hey east Asia you are more important to us than you were in the past so we are much interested very much in how you are doing, how you are handling your differences and how you are managing you're tension. ARF has become mature and serving the region and the world is also counting on ARF that it can raise these issues and it can help bring the issues onto the table of discuss."
Editor:Zhang Dan |Source: CNTV.CN