Watch Video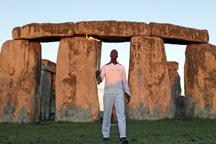 Play Video
The Olympic torch relay is set to enter its 55th day. The Olympic flame will to travel from Salisbury across Dorset to the fossil Mecca of the Jurassic Coast.
The relay begins with a dawn visit to Stonehenge where it will be carried by sprint legend Michael Johnson. Michael is generally considered to be one of the greatest long sprinters in the history of track and field. He won four Olympic gold medals and eight world championship gold medals during his time.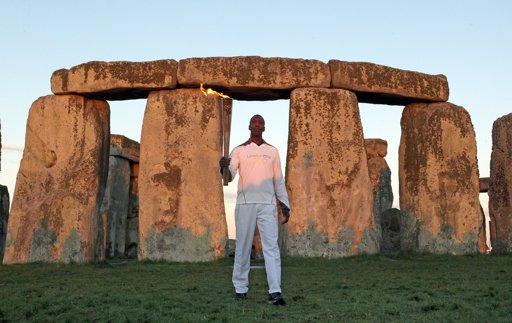 SALISBURY, UNITED KINGDOM - JULY 12: Torchbearer Michael Johnson, the 400m world
record holder and Olympic gold medallist, carries the Olympic Flame at Stonehenge as
the Torch Relay passes through Wiltshire on day 55 of the London 2012 Olympic Torch
Relay on July 12, 2012 near Salisbury, England.
Michael will carry the Flame from Salisbury Cathedral Green and pass it on to Will Copp, 17, from West Overton who was selected by the Wiltshire County Council. A total of 116 runners will carry the torch across a 107-mile route on Thursday.
The flame ends its travels at Weymouth by Di Ludlow, 67, who will carry the torch along the town's beach to the evening celebration. A total of 8,000 people will carry the flame during its 8,000 mile, 70-day journey to the opening ceremony of the Olympic Games in London on July 27.
Editor:Zhang Dan |Source: CNTV.CN