Watch Video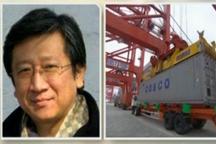 Play Video
According to China's Ministry of Commerce, a delegation departed for the U.S. on July 18th, for a two-day consultation over countervailing and anti-dumping measures imposed on Chinese exports. There are 22 product categories, including steel, solar cells and wind turbine towers that will be covered during the talks.
For more on this, we're joined on the line by Pu Lingchen, a partner at Zhong Lun Law Firm.
Hello, Mr. Pu, thank you for speaking to us.
Q1. Trade disputes seem to becoming more frequent between China and the US. The two sides are now at the negotiating table. Is that a more effective way of solving disputes?
Q2. How can the two governments support such a consultation mechanism?
Editor:Zhang Rui |Source: CNTV.CN