Watch Video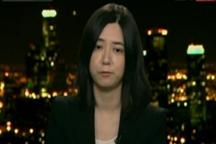 Play Video
US Federal Reserve Chairman Ben Bernanke has told Congress that the Fed's efforts have helped lift the U.S. economy out of the Great Recession. He's also acknowledged that economic growth remains weak and the Fed can only do so much. Bernanke has delivered his bi-annual report to Congress on the state of the economy.
For more on the report, we're joined live by Cindy Li, a Senior Economist at the Milken Institute. Hello, Cindy, thanks for joining us.
Q1. The report shows US economic growth remains weak. Many economists say the Fed is likely to launch a third round of bond purchases, what's your interpretation of the report?
Q2. And what's the overall economic situation in the US? What's the biggest challenge ahead?
Editor:Zhang Rui |Source: CNTV.CN