Watch Video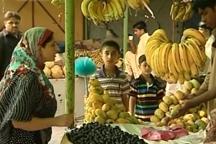 Play Video
As the holy month of Ramadan approaches, Muslims around the world are beginning their preparations to worship and observe fasts. But in Pakistan, people are worried that retailers may again use the holiday as an opportunity to raise the price of food and other everyday essentials.
Every Ramadan, people complain of stiff increase in prices of basic food commodities like flour, rice, sugar, meat, cooking oil, fruits and vegetables.
This special market in the federal capital, Islamabad comprising food items, all at one place, has been setup for the month of Ramadan.
Despite local administration's effort to keep a track on unreasonable hikes in food prices, many feel that it will not provide them any relief.
"Food retailers take advantage of Ramadan. They know that people buy food in large quantities. Like every year, they will hike the prices of essential items because consumers have no other choice but to buy them.
"This is a month of blessings but we cannot afford such high prices, and enjoy Ramadan. The government is corrupt and is not helping the poor."
"I brought money to buy rations for the whole month, but I could hardly buy enough for ten days and my money is finished. There is no check on the rate cards, the shopkeepers are raising prices to their liking."
Shopkeepers argue that due to rise in fuel prices, the cost of food has also gone upward, as they bring fruits and vegetables from other cities.
Shopkeeper Nawaz Johra said, "We did not get a good crop because of the flooding last year, many date growing areas were under water. And when we bring the item from other cities, we have to pay extra carriage. We cannot face a loss to please the customers"
Rising food costs normally hit hard those in the low income groups.
Shopkeeper Junaid chaudhry said, "I have a family of seven to feed, I hardly make enough money to bring food to the table, things are becoming worse every day."
According to a report by Federal Bureau of Statistics there is an increase in prices of various commodities over a period of one month, spiraling high by 80 to100 percent.
Reporter: "Despite government's efforts, the vendors have raised the prices of commodities to their liking, leaving people troubled and worried. They say, this is a month blessings but due to excessive prices of edibles, observing this month has become an inconvenience for them."
Related stories
Editor:Zhang Rui |Source: CNTV.CN