Watch Video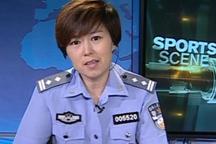 Play Video
London Olympics chief organizer Sebastian Coe is promising safety and security at the Summer Games. An extra 3,500 troops have been drafted into service after international security firm G4S admitted a shortage of staff, and a further 1,200 troops are on standby. Full story >>
To discuss this, we're joined here in the studio by Du Fang, Deputy Director of Humanities and Social Sciences, at Chinese People's Public Security University.
Q1. How significant is this failure by G4S to provide the required number of security staff for the Olympics? Will this leave a security gap, and leave the public in greater danger?
Q2. What are the major security issues for London Olympics, as comparing that of Beijing?
Editor:Zhang Rui |Source: CNTV.CN