Watch Video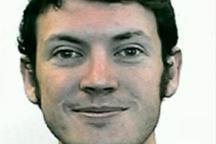 Play Video
The US movie theater shooting suspect is scheduled to appear at his first court hearing on Monday.
24 year old James Holmes is accused of shooting into the crowd, killing 12 people and injuring 58 more. He is being charged with first degree murder and malicious production of explosives.
Aurora Police Chief Dan Oates says Holmes began buying guns in the two months leading up to the shooting and had more than 50 commercial packages delivered to his home and school address during the past four months.
But it could still take months to determine a motive and police are currently working with FBI behavioral analysts to build a case. US President Barack Obama travelled to Colorado on Sunday and offered hope and comfort to the gunman's victims.
Obama said, "I had a chance to visit with each family and most of the conversation was filled with memory. It was an opportunity for families to describe how wonderful their brother or their son or daughter was and the lives that they have touched and the dreams that they held for the future. I confessed to them that words are always inadequate in these kinds of situations, but that my main task was to serve as a representative of the entire country and let them know that we are thinking about them at this moment and we'll continue to think about them each and every day and that the awareness that not only all of America but much of the world is thinking about them might serve as some comfort."
Editor:Zhang Rui |Source: CNTV.CN