Watch Video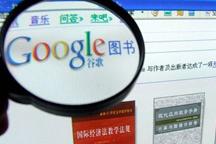 Play Video
It's been three years since the first copyright violation lawsuit was filed against Google by a Chinese author, Mian Mian, in 2009. Mian says Google scanned her novel without permission. The hearing has now begun in Beijing. CCTV reporter Xie SiSi finds out how this affects Intellectual Property Rights awareness in China.
Inside this building - is where the first Chinese author's legal prayer is waiting to be answered.
The lawsuit was filed by Mian Mian, a Shanghai-based novelist in October after Google scanned one of her books, Acid House, into its online library without her initial approval.
A partner from one of Beijing's renowned law firms says Google's action violated Mian Mian's copyrights in China.
Zhao Qilong, lawyer of King & Capital Law Firm, said, "Google's action, the uploading of Mian Mian's work without her permission and offering it to internet users violated Mian Mian's rights. Specifically, it violated her 'Network Information Transmission Rights' according to a series of copyright protection laws both in China and globally.''
Mian mian demanded 8,800 US dollars in compensation and a public apology from Google in October 2009 when she first filed the complaint.
In April 2011, a settlement was proposed by Google, but Mian Mian rejected the offer and the fight continued.
Mian Mian VS. Google Lawsuit Timeline
October 2009, Mian Mian files complaint vs Google asking for $8,800 in compensation & public apology
August 2010, Google claims possession of paper copyright
April 2011, Google offers settlement deal
May 2011, Mian Mian rejects settlement deal
July 25, 2012, First official hearing in Beijing
Zhao talks about the chances of winning on both sides.
Zhao said, "As far as I'm aware Google removed the book 'Acid House' as soon as it learned of the lawsuit in 2009, but if Mian Mian kept a screen shot or paperwork that shown the quantity and content being copied and uploaded online by Google, then the chance of her winning the case is sound."
Mian Mian updated her blog six days before the trial. She said ''I had to report Google because I think the Google Digital Library Program is a monopoly and is predatory, and it sets a bad example for future writers in terms of copyright protection.''
Chinese consumer electronics maker Aigo's e-reader was involved in a similar lawsuit because of its cooperation with Baidu's Wenku - a free literature database, which was accused of facilitating the uploading of literary works without authors' prior approval.
Huang Jin, IP Supervisor of legal & IP Dept of Aigo Digital Tech, said, "Since writers hope more people read their books, and for a technology company like us, our ultimate goal is to sell our product 'e-reader', we don't see a conflict. But surely writers want to protect their copyrights, and not be taken for granted. We came to a settlement agreed by both sides to solve the intellectual property rights disputes."
Expert says Mian Mian's action will encourage more Chinese writers to protect their legal rights.
This is where the first hearing between Mian Mian and Google took place. The dispute highlights rising public awareness of intellectual property rights protection in China. The Chinese government has launched crackdowns on copyright infringements in recent years, and official figures show that such campaigns are gaining ground.
Related stories
Editor:Zhang Jingya |Source: CNTV.CN