Watch Video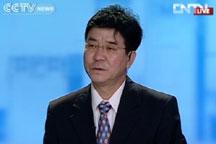 Play Video
The UN General Assembly has passed by a wide margin a resolution condemning the Syrian government. The sponsor of the resolution, Saudi Arabia, calls it a victory for the Syrian people. China voted against, and has expressed regret for those provisions. Full story >>
For more on the new UN resolution on Syria, we are joined in the studio with Professor Dong Manyuan, from China's Institute of International Studies.
Q1: There are two key provisions on this new resolution: a demand that President Assad resign, and a call for other countries to impose sanctions on Syria. We've seen a series of similar decisions out of the UN General Assembly, do you think this one could actually make a difference?
Q2: Let's talk about Kofi Annan's resignation as UN peace envoy to Syria. Does that mean diplomatic efforts have failed to resolve the Syria crisis? What options are left to ease the violence on the ground?
Related stories
Editor:Zhang Pengfei |Source: CCTV.com