Watch Video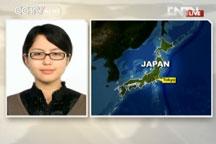 Play Video
To mark the surrender, Japanese cabinet minister Jin Matsubara visited the controversial Yasukuni war shrine in Tokyo, which has sparked angry rebukes from both China and South Korea. For more on the anniversary of Japan's surrender and this controversial visit, we are joined by our correspondent Gu Xuejia from Tokyo.
Q1: What's the latest you have on the visit to the Yasukuni shrine?
Q2: How else is Japan marking the 67th anniversary of its surrender during the Second World War?
Related stories
Editor:Wang Xiaomei |Source: CCTV.com