Watch Video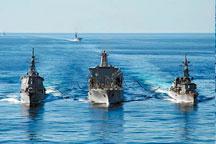 Play Video
With right-wing nationalist becoming increasingly active in Japanese politics, Tokyo is now increasing its bellicose rhetoric regarding territorial disputes with three nations: China, South Korea and Russia. This also comes as the approval rating for the government falls to new lows.
Japan is facing territorial disputes with 3 neighbouring countries.
In April, Japanese Prime Minister Yoshihiko Noda indicated that the Japanese government is considering the purchase of the Diaoyu Islands which are claimed by China. The announcement suspended many exchange programs between the two countries, including previously scheduled visits to Japan by Chinese leaders.
At the end of July, Japan revised its defence white paper, again repeating claims to the Takeshima islands, known as Dokdo in South Korea. South Korea responded with a visit to the islet by President Lee Myung-bak in August, to demonstrate Seoul's sovereignty over the area.
And Japan's long-running stand-off with Russia regarding four islands at the end of Kuril Chain, has resulted in Russia suspending the construction of oil pipelines to Japan.
Analysts say right-wing nationalists are becoming increasingly active in Japanese politics, economy and foreign policy, leading Japan to be more bold in its disputes with its neighbours.
Even the New York Times points out that Japan's denial of aggression and rewriting of history in its textbooks has placed a huge gap between it and neighbouring countries.
Japan's Asahi Shimbun says the Japanese government seems incompetent in solving these issues. The latest poll shows that, the support rate for Noda's government has dropped to less than 28 percent.
Related stories
Editor:Wang Xiaomei |Source: CCTV.com