Watch Video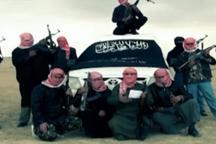 Play Video
As the unrest against President Bashar al-Assad continues in Syria, the armed struggle is becoming increasingly radicalised. Observers say homegrown Muslim Jihadists, along with small groups of fighters from al-Qaeda, are joining the rebel ranks.
It's causing increasing concern in the region, not the least of it in neighbouring Jordan where the conflict is boosting the influence of Jordan's own radicals.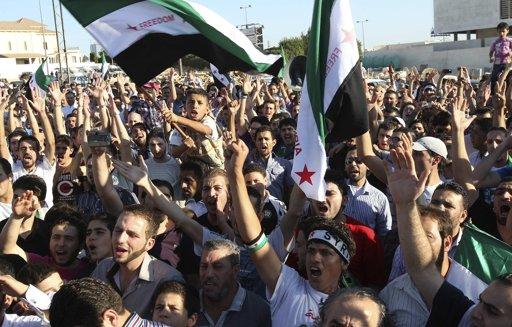 Syrian refugees and local residents shout slogans against Syria's President Bashar
al-Assad after performing the Eid al-Fitr prayers outside their embassy in Amman
August 19, 2012.
Jordan is an island of moderation and stability in a volatile region. But as the fighting in Syria takes an increasingly radical turn people are afraid that the peace here could be shattered. Their fears were heightened when Jordanian jihadist cleric Abu Muhammed al-Tahawi, echoing a decree from the amir of al-Qaeda Ayman al-Zawahiri, issued a fatwa calling for jihad in Syria.
Sheikh Abu Muhammed al-Tahawi said, "The purpose of this fatwa is because of what the regime is doing - the killings and genocide against the Syrian people. So this fatwa is to incite Muslims to stand alongside their brothers in Syria."
Jihadist fighters appear to have responded to al-Tahawi's call. The Jordanian intelligence services say they have arrested extremist fighters trying to cross from Jordan into Syria but, with such a long and porous border, they admit that some are slipping through the net.
Being in such close proximity to Syria's bloody conflict and the fact that the uprising next door is boosting the influence of Jordan's homegrown Islamists is increasing concern of a possible spillover of violence from Syria.
Jihadists fighting in Syria under the distinctive black flag of al-Qaeda have increased in number in recent months and as the situation in Syria deteriorates further there are fears that these radial groups will continue to grow.
Hassan Abu Haniya, expert in Islamic extremist groups, said, "The estimate is that more than one-thousand jihadi fighters have entered Syria from the Jordanian border - about 30 were from jordan, 3 of them have been killed there. It is possible that, if the conflict goes on for a long time, we will feel the aftershocks here with more active jihadists in the region."
It is known that jihadi fighters are taking the road to Syria from Jordan what is not clear is what will happen when they return.
Related stories
Editor:Zhang Dan |Source: CCTV.com