Watch Video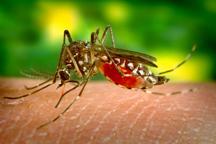 Play Video
The number of West Nile Virus cases in the United States has nearly doubled in just a week, spreading across a broader stretch of America. 42 lives have been lost in over 1,000 virus cases reported in 47 states. And in -Texas alone, the death toll has risen to at least 21 people.
US Health officials are struggling to keep the West Nile Virus from spreading further.
The U.S. Centers for Disease Control reports over 1100 cases of West Nile Virus with nearly 630 so-called "neuro-invasive" cases-the type of infection that can cause meningitis-like symptoms from brain swelling. The CDC also reports a total of 41 deaths.
Texas has been the hardest hit state by far. The CDC's data tables show over:
‧ 530 West Nile cases in Texas and 19 deaths.
‧ Neighboring state of Louisiana has 73 cases of West Nile and 6 deaths.
‧ In Mississippi the number of cases has reached 79 with 1 death.
The mosquito-borne virus appears during hot summer months in the U.S., typically in humid areas.
This year's West Nile strain may be deadlier, too.
Dr Kristy Murray, Nationsl school of tropical medicine at Baylor college, says, "Functional normal again. So there is a lot of ..."
Here in Houston, the number of cases of West Nile virus has jumped in the past week and health officials are struggling to combat the outbreak through spraying insecticide by trucks during the day and by aerial spraying at night.
The CDC has already sent 2 teams to Texas. Experts like Dr. Murray say she'll need all the help she can get as mosquito season is expected to last at least another month.
Related stories
Editor:Zhang Jianfeng |Source: CCTV.com