Watch Video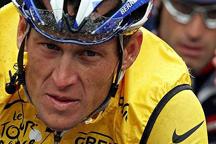 Play Video
Over the last few years, the sporting world has seen some pretty large figures fall after being caught using performance enhancing drugs...but the largest yet...may just have happened. Seven-time Tour de France winner Lance Armstrong...a hero to millions...has been stripped of record number of Tour de France wins and handed a lifetime ban by the United States Anti-Doping Agency on Friday. Armstrong has chosen to NOT contest the ban...but does remain defiant against the charges.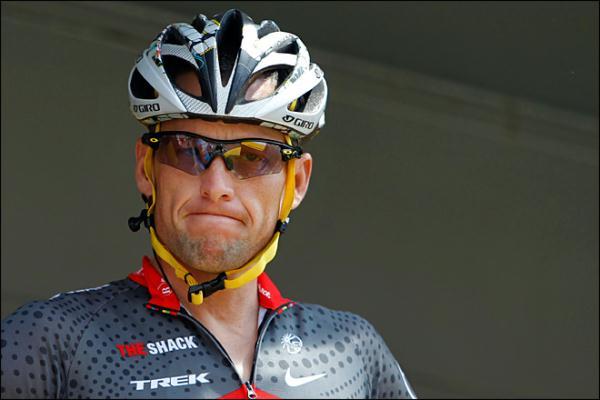 Armstrong has chosen to NOT contest the ban...but does remain defiant against the charges.
Saying that "enough is enough," Armstrong issued a statement indicating that would not challenge the USADA charges...that he had doped throughout his career, although he continued to deny he had ever used performance-enhancing drugs. While the USADA can remove Armstrong's titles, such a decision may ultimately rest with the Court of Arbitration for Sport in Lausanne, Switzerland, should the International Cycling Union challenge the USADA's ruling.
Armstrong said that years of denials, legal battles and skirmishes with former teammates and anti-doping chiefs...this fight is one he no longer has the stomach for. By accepting the ban, Armstrong also avoids a public trial of the evidence the USADA has against him.
One of the sporting world's most polarizing figures, Armstrong remains a hero to millions of cancer survivors for beating the disease and coming back to win the Tour de France seven times. To others though, he is a drug cheat and fraud.
In losing his titles, Armstrong joins Canadian Ben Johnson and American Marion Jones as the highest-profile athletes to lose championships as a result of doping sanctions. World Anti-doping Agency chief John Fahey said Armstrong's decision not to contest the allegations adds up to nothing more than an admission of guilt. However, the cyclist remains defiant.

John Fahey, World Anti-Doping Agency President, said, "The fact that USADA now has the right to impose sanctions and I believe they've indicated they intend to impose a life sanction that will be backdated to when their evidence that they collected started. That indicates that all of what has occurred has being based on the fact that he was cheating."
Related stories
Editor:Du Xiaodan |Source: CCTV.com