Watch Video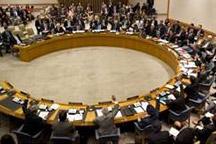 Play Video
A UN Security Council meeting on Syria says more than 2.5 million people are in dire need of humanitarian assistance and protection in the war-torn country.
The world body is pledging more effective operations to reach more affected people in the country and urging all parties of Syria to allow humanitarian agencies full access to areas in need. But the meeting has not reached any agreement on Turkey's proposal to establish civilian safe zones inside Syria.
A temporary home on foreign soil, leaving behind the war and terror. These children may be too young to make sense of what's going on. They can only enjoy the moment of peace for now, hardly knowing what's in store for the future. And back in their home country, the prolonged conflicts continue, posing grave challenges to humanitarian aid groups.
Jan Eliasson, UN Deputy Secretary General, said, "In July, World Food Program food distribution through the Syrian Arab Red Crescent and local partners reached 820,000 people throughout Syria, compared to 250,000 in April. And we are reaching ever more people with non-food items, health kits and water and sanitation services. But, and this is a big but, as the conflict intensifies, the number of people in need clearly exceeds our capacity to assist. We are now revising the humanitarian response plan to be able to assist up to 2.5 million people."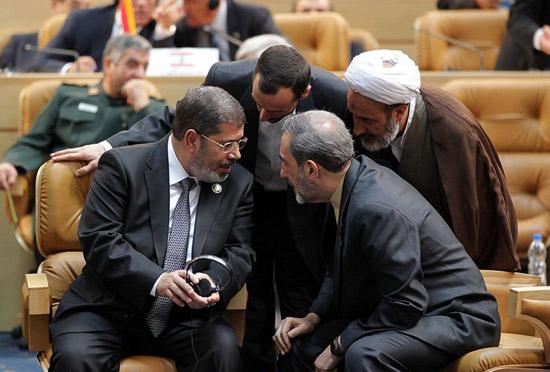 In this photo released by the official website of the Iranian presidency office,
Egyptian President Mohammed Morsi, left, talks with Iranian officials during opening
session of Nonaligned Movement, NAM, summit, in Tehran, Iran, Thursday, Aug. 30, 2012.
Hundreds of thousands of Syrians have fled the country since the conflicts began last year. Most of them have poured into border towns in Turkey, prompting the country to propose the establishment of safe zones inside Syria.
Almet Davutoglu, Turkish Foreign Minister, said, "According to the UN Office for the Coordination of Humanitarian Affairs there are more than two million internally displaced people in Syria. In the face of such a humanitarian disaster, the UN should initiate the establishment of IDP camps within Syria without delay. Needless to say, these camps should have full protection. "
But the World Body is skeptical about the proposal. The UN warns that the idea of buffer zones raises serious questions and has not always proved effective. It stresses that it's a more urgent task for countries with influence to stop supplying weapons to the warring parties in Syria.
Jan Eliasson said, "Syrians need fewer weapons not more, those who supply the government or the armed opposition with weapons, equipment or money, are creating a vicious circle of violence and are paving the way for more suffering and chaos. Member states with influence on the Syrian government or opposition forces have an obligation to end the killing and promote a peaceful resolution of the conflict. "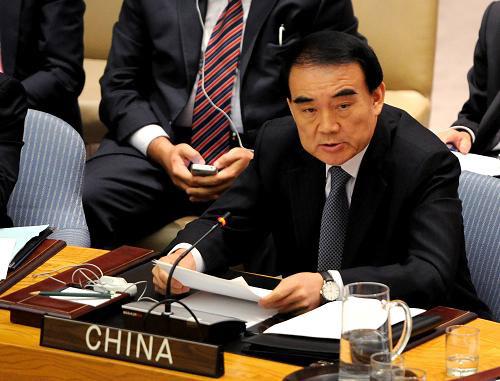 China's permanent representative to the UN, Li Baodong, stresses neutrality
and impartiality are the most important principle in carrying out
humanitarian missions in Syria.
China's permanent representative to the UN, Li Baodong, stresses neutrality and impartiality are the most important principle in carrying out humanitarian missions in Syria.
Li Baodong, Chinese Ambassador to the UN, said, "First, efforts to ease the humanitarian situation in Syria must be guided by the principle of justice, impartiality, respect for Syria's sovereignty, independence and unity. Politicization of the humanitarian issues should be avoided. Second, the UN should play a leading role in coordinating international humanitarian relief efforts for Syria. Third, the humanitarian situation in Syria should be addressed by symptoms and the root causes."
Meanwhile, an exodus of Syrian refugees continues. At this border crossing, the influx of Syrian refugees forced Turkish authorities to temporarily stop them from entering. But more are still waiting for the chance to get in.
Editor:Wang Chuhan |Source: CCTV.com