Watch Video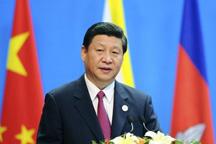 Play Video
Vice President Xi Jinping has delivered a keynote speech at the summit. He noted the trade volume between China and ASEAN has increased from 7 billion US dollars in 2004 to more than 362 billion US dollars in 2011, with an annual growth rate of 20 percent. China is now ASEAN's biggest trade partner, and ASEAN is the third biggest of China. Xi Jinping proposed four measures to carry things forward.
Xi Jinping, Chinese Vice President said, "First, China and ASEAN should further step up efforts to boost the development of the China-ASEAN free trade area. The FTA, which covers a population of more than 1.9 billion, has laid a solid foundation for the deepening of cooperation in less than 3 years. I hope all parties can continue to improve and implement the agreements reached, further facilitate trade and investment liberalization and optimize import and export structure to reach the goal of 500 billion US dollars trade by 2015."
"Second, we should further increase two-way investment. In the second decade of this century, China will continue to combine its "going global and attracting foreign investment" strategies. China will guide its enterprises to invest in foreign countries and carry out programs which improve the local infrastructure and people's livelihood."
"Third, we should improve communication and exchange. Accessible information is an important basis for economic and trade cooperation and people-to-people exchanges."
"Fourth, we should deepen civilian and people-to-people exchanges."
Vice President Xi Attends 9th China-ASEAN Expo Slide Show>>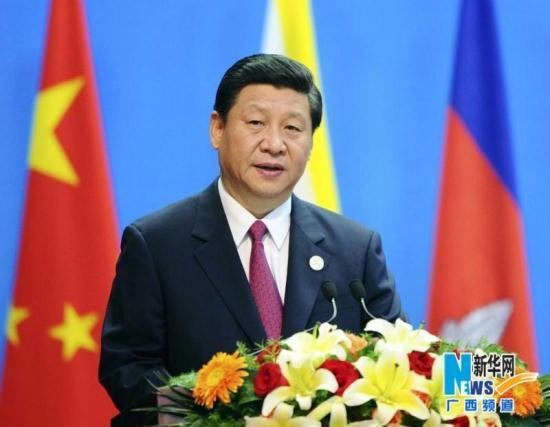 The ninth China-ASEAN Expo opened in Nanning, capital of south China's Guangxi Zhuang
Autonomous Region on Friday. Chinese Vice President Xi Jinping announced the start of
the ninth China-ASEAN Expo.
FULL VIDEO: 9th China-ASEAN Expo opens in Nanning, China >>
FULL VIDEO: Xi Jinping delivers keynote speech >>
China's Xi: China-ASEAN cooperation sees growing gains
Chinese Vice President Xi Jinping said here Friday that China and the ASEAN have always been committed to mutually-beneficial development, resulting in growing gains in trade and economic cooperation. Full Story>>
China-ASEAN to strengthen win-win cooperation
The 9th China-ASEAN Business and Investment Summit has opened in Nanning, capital of South China's Guangxi Zhuang Autonomous Region. Full Story>>
China-ASEAN Expo to boost economies
China has been pivotal in promoting and bolstering integration among Asian economies in recent years. And the establishment of cross-border economic zones to boost trade between China and the ASEAN lays at the heart of the China-ASEAN Expo taking place today. Full story>>
China extends zero-tariff policy with ASEAN
China plans to extend cooperation with ASEAN to lower the tariffs within the Free Trade Area. By 2015, the policy of zero-tariff rate for 90 percent of traded goods is expected to include four new ASEAN members, Cambodia, Laos, Myanmar and Vietnam. Full story>>
Related stories
Editor:Wang Shuo |Source: CCTV.com