Watch Video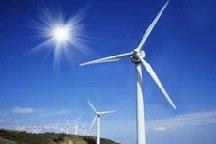 Play Video
By CCTV correspondent Ginger Vaughn
Investment opportunities in the oil and gas sector in the United States - have been the focus of the second annual US-China Energy Summit in Houston. Our correspondent Ginger Vaughn in Houston has been speaking to experts and prospective investors.
The US-China Energy summit, the second of its kind brings together US oil and gas experts and Chinese investors, as a way to build a platform for exchange and create mutual partnerships on energy investment projects.
Ginger Vaughn, Houston, said, One of the aims of the10 day summit which starts in San Francisco, passes through Houston, and ends in Washington DC, is to clarify misconceptions about mineral and energy rights ownership in the US among Chinese investors.
Aaron Ball, Attorney Squire Sanders, said, "One of the big part of the conference, the principle part besides the policy discussion is an increase in communication, between people in the industry and China and the United States.One of the obstacles we have to overcome is communicating how the system is different and more open and how they can participate in it. "
US energy firm Luca International Group's John Han says the summit helps build trust among the 2 countries.
John Han, VP of Production of Luca International Group, said, In China, the oil and gas systems, business system is a little bit different from that in the United States, so there' some misconceptions as to how they can a private enterprise or ownership of oil and gas asset. "What our purpose is to educate the Chinese investor in particular to the US oil industry."
Participants included wealthy first generation Chinese, who seek clarity on US investment policy and progressive investment strategies and firms that seek investors.
Paul Wong, VP of Exploation of Luca International Group, said, "I help breakdown the oil and gas industry, so it's very easy to understand. It's all about investing in the right project and keeping costs low."
Tony Gao, Private Investor, said, "First generation, there investment strategy is very conservative. They don't want to put their money into the stock market of any security. They want to investment in stuff they can really see, and which is tangible."
Investors like Gao says, the summit provides not only insight into the oil and gas industry, but confidence in investing in energy for those with plenty of capital, but little experience in the energy market. Ginger Vaughn, CCTV Houston.
Editor:Zhang Pengfei |Source: CCTV.com