Watch Video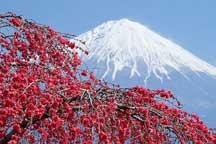 Play Video
Japan's economic recovery has taken a hit from the country's territorial tussle with China. Tourism, in particular, has been impacted, with many Chinese tourists abandoning their travel plans to Japan due to political tensions over the contested Diaoyu Islands.
In the wake of Japan's purchase of Diaoyu Islands, only one Chinese cruise has entered Nagasaki port, and passenger flow is less than 60 percent compared to previous periods.
In the meantime, Chinese visitor numbers to Okinawa have also plunged. As of September 26th, about 4,300 Chinese visitors had cancelled their travel plans to the city.
In addition, they become less willing to spend. It's estimated Okinawa's tourism sector alone will see a loss in income of about 400 million yen.
Editor:Zhang Pengfei |Source: CCTV.com