Watch Video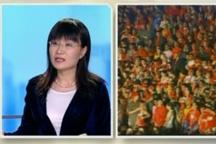 Play Video
Hugo Chavez has been declared winner of Venezuela's presidential election. The Election Commission has confirmed the result, and made the announcement. Full Story>>
For more insight on this, we are now joined in the studio by Su Xiaohui, Assistant Researcher from the China Institute of International Studies.
Q1, What are the main tasks Chavez will face?
Q2, What about relations between China and Venezuela? Will the result have any effect on that?
Q3, What challenges has President Hugo Chavez faced in this presidential election?
Q4, What role did undecided voters play in this election?
Q5, What challenges does the country face in its development?
Q6, What impact do you think Chavez's win will have on Latin America?
Editor:Wang Shuo |Source: CCTV.com