Watch Video
Play Video
Due to sickness and poverty, many children across China are unable to enjoy the carefree childhood most of us take for granted. But a special group has been organized to change this, with many mothers joining in. In two years' time, 13 children received help from them. Let's take a look at how these children have been given a new lease on life.
This is 8-year-old Guoyue. She is suffering from leukemia.
Her treatment has so far cost more than 300,000 yuan. But her parents are not able to afford so much money. But Guoyue is always optimistic.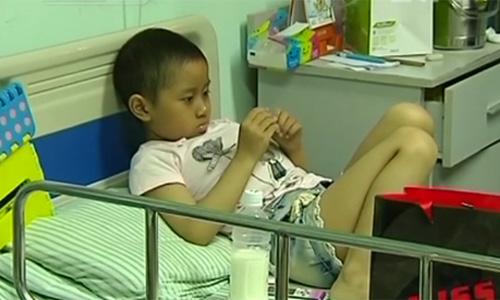 Guoyue 8-year-old, She is suffering from leukemia.
Lu Chao, Doctor, Jiangsu People's Hospital said, "Guoyue suffered from severe complications during the treatment process. Despite this, she told her Mum she could make it and asked her not to feel worried. "
After hearing Guoyue's story, volunteers from the group decided to help her.
They organized donations from some enterprises. The money amounted to more than 3,000 yuan. But obviously this was not enough. They discussed other ways to help Guoyue.
Ma Zuowei, Voluunter said, "We should do more things, like using microblogs, and call more enterprises to donate for Guoyue. And we can also organize a charity bazaar."
The pain doesn't beat Guoyue down, and she still wants to study.
Wang Ting, Volunteer said, "She doesn't attend primary school, but she asks her Mom to buy books for her. She wants to make up the missed lessons. What she says makes us very sad."
Guoyue is not the first child these volunteer have helped.
Many other children suffering the same fate have also benefited from their help.
Now, they've set up a QQ group on the Internet, encouraging more people to join them.
Volunteers say they just want to do their best to make life better for these children and enable them to enjoy the innocence of childhood once again.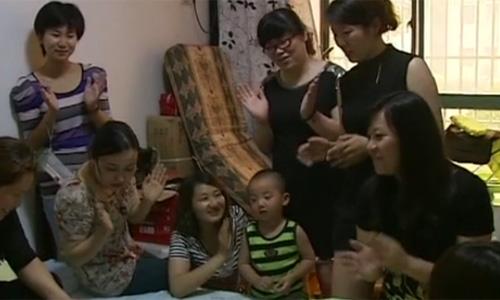 Volunteers help sick children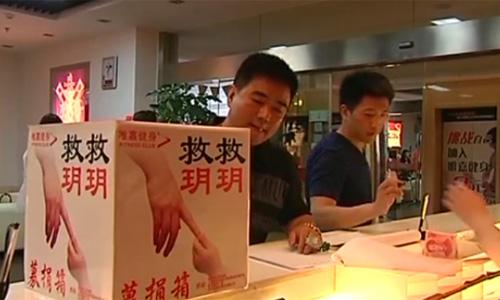 Volunteers help sick children
Editor:Wang Shuo |Source: CCTV.com