Watch Video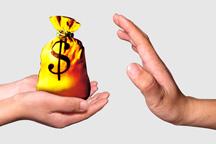 Play Video
By CCTV reporter Hou Na
Recent cases involving senior officials have focused public attention on how the Party and the government are cracking down on corrupt officials. General Secretary of the CPC Central Committee Hu Jintao has re-affirmed the Party's determination to fight corruption at the opening of 18th National Party Congress in Beijing on Thursday.
The anti-corruption campaign goes all the way to the top. Recent cases have included high profile figures.
There are over 660,000 officials who have been punished for disciplinary violations in the past five years since the 17th CPC National Congress held in 2007 - that's according to the Communist Party of China's anti-corruption bodies.
And more than 60 officials among them are at ministerial and provincial levels.
Investigating corruption cases is a long-term task in the process of building a clean government. it requires further reforms in the legal and judicial sectors. The anti-corruption campaigns have achieved great success during the past years, but the war to fight against corruptions is far from over.
At the opening of the 18th National Party Congress, General Secretary Hu Jintao stressed the need to strengthen supervision of cadres at all levels. He said it requires a systematic approach to prevent and punish corruption.
Hu Jintao, General Secretary of CPC Central Committee, said, "We have to work to protect the justice of law no matter who they are, how high their ranking, as long as they are engaged in corruption, they have to be investigated and punished without fail."
The message is clear and the challenge is implementation.
Gao Bo, Deputy Secretary-General of China Anti-Corruption Research Center, CASS, said, "China's anti-corruption campaign faces enormous challenges, both domestically and internationally. We should strengthen the disclosure of information, and expand international cooperation."
Gao Bo has studied many high-profile corruption cases. He's written a book, giving detailed analysis. He believes the push for more public supervision is gaining momentum.
Gao Bo said, "One of the new trends of the anti-corruption campaign is the use of scientific and high-tech means. With the emerging power of new media, the public is able to better keep an eye on wayward government officials. "
Microblogging sites such as Weibo have definitely become a platform for many Chinese to voice their concerns. It's led to many micro-bloggers keeping a closer eye on the authorities.
Every year during the political season, the country's lawmakers and political advisors are acutely aware of just how serious corruption is. The sheer number of cases being released indicates the intensity of the anti-corruption campaign.
But punishment alone can't get to the root of the problem or boost public confidence. Many people say what's really needed is more fundamental reforms and better regulations.
Hu asks leading officials to strengthen supervision over their families, staff
Hu Jintao on Thursday asked leading officials of the Communist Party of China (CPC) to exercise strict self-discipline and strengthen supervision over their families and staff. Full story >>
Hu Jintao stresses efforts to fight corruption
Speaking at Thursday's opening of the 18th CPC National Congress, Hu Jintao stressed the importance of combating corruption within the party. Full story >>
Related stories
Editor:Zhang Dan |Source: CCTV.com