Watch Video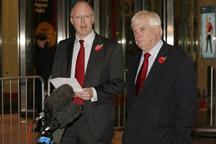 Play Video
BBC Director General, George Entwistle, has resigned, over a broadcast that wrongly implied a former politician had sexually abused children.
Entwistle had been in the post for just two months. During a report on the BBC's "Newsnight" program in early November, a former inmate of a children's care home said he'd been abused by a senior Conservative politician from the 1980s.
However, the program implicated the wrong person as the target of the accusations. Entwistle has been criticized for not knowing the details of the broadcast in advance.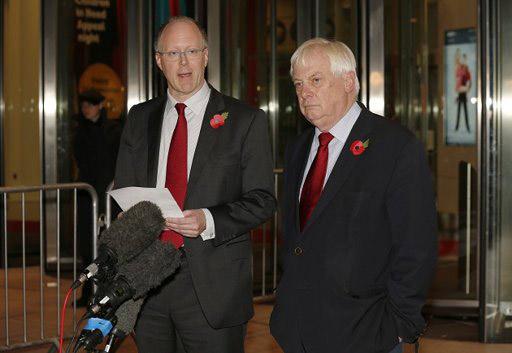 BBC director general George Entwistle(L) announces his resignation alongside BBC
Trust chairman Lord Patten.
Both he and other senior BBC officials have also been under fire recently, over an investigative report on former presenter and suspected child abuser Jimmy Savile, which was dropped from broadcast last year. Entwistle gave a brief statement outside the BBC on Saturday, to announce his resignation.
He says, "In light of the fact that the Director General is also the editor-in-chief and ultimately responsible for all content, and in light of the unacceptable journalistic standards of the Newsnight film broadcast on Friday 2nd November, I have decided that the honourable thing to do is to step down from the post of Director-General.
When appointed to the role, with 23 years' experience as a producer and leader at the BBC, I was confident the Trustees had chosen the best candidate for the post, and the right person to tackle the challenges and opportunities ahead. However the wholly exceptional events of the past few weeks have led me to conclude that the BBC should appoint a new leader."
Editor:Zhang Jianfeng |Source: CCTV.com