By CCTV correspondent Peter Koveos
Like many young boys Matt Speakman dreamed of one day becoming a race car driver. But this dream suffered a huge blow early on after a crash involving a drunk driver. However, as CCTV correspondent Peter Koveos tells us, Speakman never let the incident stop him from chasing his goals and now finds himself living out his childhood fantasy.
Matt Speakman, like any speedfreak he loves being behind the wheel. It is something that he has dreamed about since he was a boy.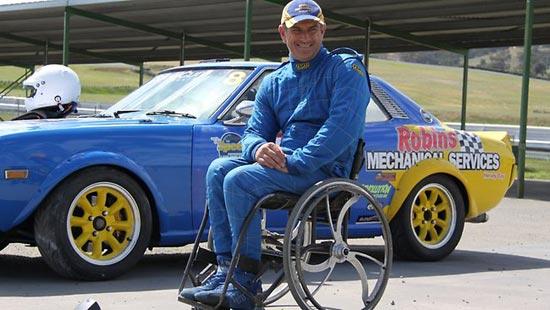 Racing car driver Matt Speakman, who is aiming to compete in the GT3 Porsche
series next year.
Matt Speakman, Professional Racecar Driver, said, "From about the age of five or six I used to sit up on the hill there with my brothers watching their friends scream around the track here."
But his journey to being a professional racer hit a snag almost two decades ago, he was paralyzed by a drunk driver. But that never stopped him from pursuing a life in motorsports.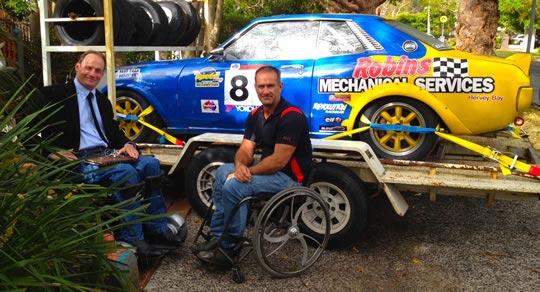 Matt Speakman
The only reluctance came from Australian motorsport authorities who refused to let Speakman race because of safety concerns.
Last year, after years of trying he finally received a license to compete in Queensland's Improved Production championship, becoming the first wheelchair-bound motor-sport competitor to race at national level. By the way he won first place.
Matt Speakman, Professional Racecar Driver, said, "I started off wanting to prove to myself that I could still do all the things that I could before I was in a wheelchair and now I just feel that I'm very competitive and my home is at the pointy end of Australian motorsport and that's where I'm trying to get."
His path to the track actually began on the water, a year after the accident, Speakman joined the Sailors with Disabilities crew which competed in the famous Sydney to Hobart yacht race in 1994. It was the triumph on the water that brought him back to the race track.
Matt Speakman said, "My inspiration was that if we could do that well in a yacht race with a full disabled crew then there's no reason I shouldn't be able to go back to motorsport."
He is now an inspiration to others as the 45 year old has been made an ambassador for research group Spinal Cure Australia.
Matt Speakman said, "Proving what people with disabilities can do and it's also trying to encourage everybody out there that if you've got a dream, dreams are possible, get out there and go after it."
Besides the obvious, the biggest change to his life is where he lives, Speakman moved from Tasmania to Sydney, where he can continue to pursue his motorsports career.
Editor:Bai Yang |Source: CCTV.com