Watch Video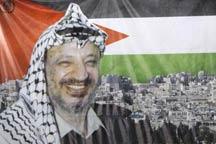 Play Video
Arafat's death has remained a mystery for many of the eight years since he died. But Palestinians are divided over the exhumation, although almost all hope the investigation will help answer the questions over whether he was poisoned by the radioactive element polonium.
In the West Bank city of Ramallah, Arafat is the face of the Palestinian independence struggle and is widely revered.
The exhumation has caused intense discussion in the city. Many Palestinians support the move.
Palestinian resident, Ramallah, said, "I support the exhumation. Arafat didn't die of natural cause. We want to know what happened to him."
Palestinian resident in Gaza said, "As a Palestinian, I support the move of Palestine Liberation Organization to open the tomb, and investigate the cause of Arafat's death. People should know the truth."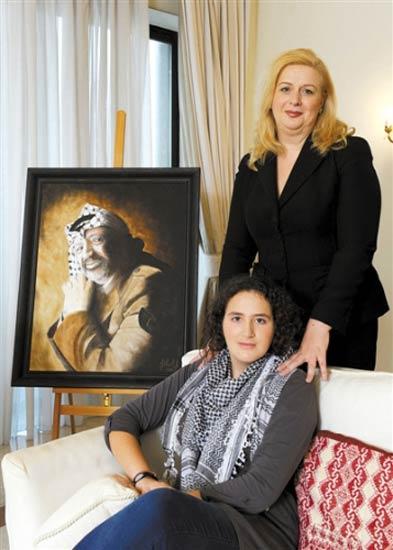 File photo taken on November, 2011 shows Arafat's wife and daughter.
But voices of objection can also be heard. The Palestinian National Authority hesitated before agreeing to the exhumation, in part because of cultural and religious sensitivities.
Many Palestinians also think it's not necessary to do so, because there is no guarantee it will solve the mystery of his death. Ramallah also said, "I'm against the exhumation, because I'm sure that Arafat was poisoned. It's not necessary to take samples from the remains. What we need to do is to investigate who's the poisoner." Another Palestinian resident in Gaza said, "I don't agree on the exhumation. I think it's disrespectful to our leader Yasser Arafat, and it will hurt the feelings of his family."
Life in Gaza is gradually returning to normal since the ceasefire with Israel. But the clashes haven't distracted people's attention to the investigation into Arafat's death. For them, the investigation is more important than the exhumation, because they want the truth revealed, and let the former Palestinian leader die with honor.
Editor:Lu Jiaying |Source: CCTV.com