Watch Video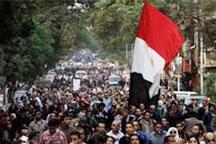 Play Video
Anti-government protesters are set to gather at Cairo's Tahrir Square for a large-scale demonstration against President Mohamed Morsi's new constitutional declaration.
Meanwhile, the Muslim Brotherhood has called on millions of followers to come out and support Morsi.
The country's Health Ministry says two people have been killed and more than 400 injured in the series of protests against the declaration. Morsi failed on Monday to reach an agreement with members of the Supreme Judiciary Council on the amendment of the new constitutional declaration.
Egypt has seen nation-wide protests since the president issued a new constitutional declaration on Thursday. It grants Morsi absolute power inside Egypt. According to the declaration, all laws, decrees and constitutional declarations issued by the president since coming to office on June the 30th, 2012, are final and unchallengeable by any body.
Related stories
Editor:Wang Xiaomei |Source: CCTV.com