Watch Video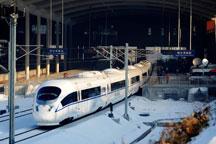 Play Video
The high-speed railway from Harbin to Dalian in northeast China has started operation. It's the world's first ever high-speed rail running through regions with extremely low winter temperatures.
The 921-kilometer rail line connects Heilongjiang, Jilin and Liaoning provinces. The first bullet train, D502, started from Harbin at 9:00 am today and will arrive at the Shenyang station soon. It will reach its final station Dalian North at around 2:26 pm Beijing time.
The high-speed railway is designed for speeds of up to 350 kilometers per hour and will shrink the journey time to as little as 3 hours from 10 hours. The route will adopt two plans during its early operation out of safety concerns. One set of trains will travel at 200 kilometers per hour in winter and another group will travel at 300 kilometers per hour in summer.
A high-speed train leaves the Harbin West Railway Station in Harbin, capital of northeast
China's Heilongjiang Province, Dec. 1, 2012. The world's first high-speed railway in areas with
extremely low temperatures, namely the Hada High-speed Railway which runs through the three
provinces in northeast China, started operation on Saturday. The railway links Harbin, capital
of Heilongjiang Province, and Dalian, a port city in Liaoning Province. (Xinhua/Wang Jianwei)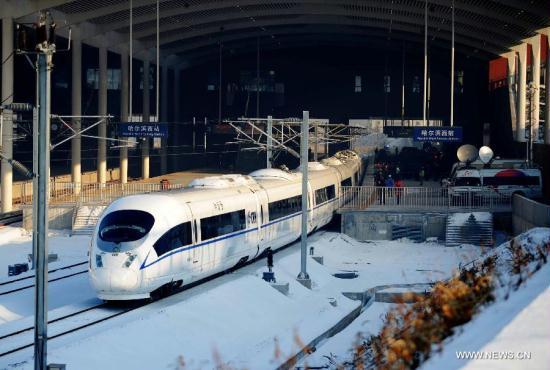 A high-speed train leaves the Harbin West Railway Station in Harbin, capital of northeast
China's Heilongjiang Province, Dec. 1, 2012. The world's first high-speed railway in areas with
extremely low temperatures, namely the Hada High-speed Railway which runs through the three
provinces in northeast China, started operation on Saturday. The railway links Harbin, capital
of Heilongjiang Province, and Dalian, a port city in Liaoning Province. (Xinhua/Wang Jianwei)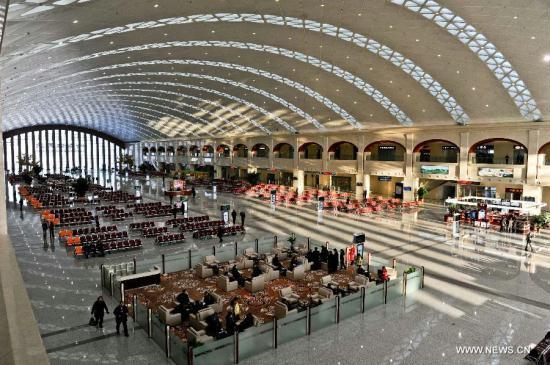 Passengers wait to board trains at the Harbin West Railway Station in Harbin, capital of
northeast China's Heilongjiang Province, Dec. 1, 2012. The world's first high-speed railway in
areas with extremely low temperatures, namely the Hada High-speed Railway which runs through
the three provinces in northeast China, started operation on Saturday. The railway links
Harbin, capital of Heilongjiang Province, and Dalian, a port city in Liaoning Province.
(Xinhua/Wang Song)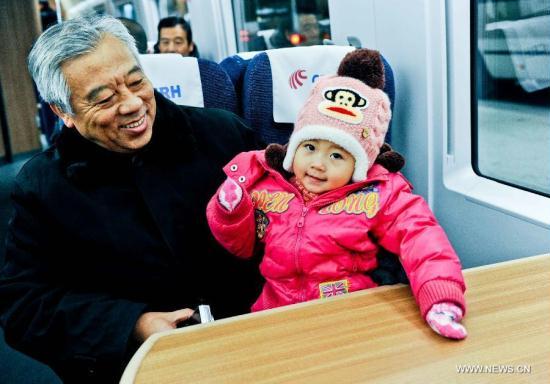 Passengers sit in a high-speed train at the Harbin West Railway Station in Harbin, capital of
northeast China's Heilongjiang Province, Dec. 1, 2012. The world's first high-speed railway in
areas with extremely low temperatures, namely the Hada High-speed Railway which runs through
the three provinces in northeast China, started operation on Saturday. The railway links
Harbin, capital of Heilongjiang Province, and Dalian, a port city in Liaoning Province.
(Xinhua/Wang Song)

Related stories
Editor:Wang Xiaomei |Source: CCTV.com