Southwest China's Guizhou province has endured a severe drought for almost a full month. In the worst-hit Lei Shencao village, each day passes with still no cloud in sight, and its drinking water supplies are dangerously close to drying up.

Rice fields have been seriously affected by the drought. The harvest this year will be bad. Safe drinking water, necessary for both villagers and livestock, is in short supply. Mao Guolian, one of the residents of Lei Shencao village, hopes to find water in this cave.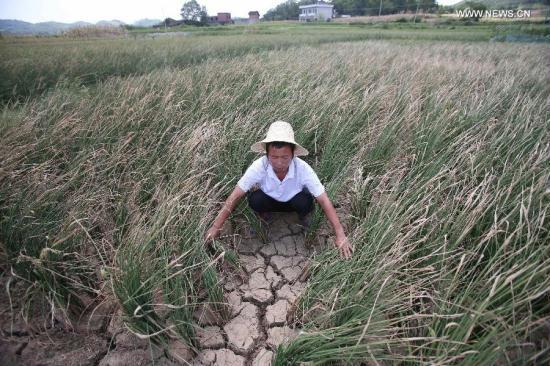 Lingering drought scourges parts of China
"If I don't find anything, there will be no water for today's supper," a villager Mao Guolian said.
Although there's a little water in the cave, it's quite muddy. Mao says it has to be cleaned before anyone can drink it.
"Rainfall from 28th June to now is the lowest it's been since 1961. According to meteorological monitoring data, 14 counties and cities are seriously affected," said Long Li, deputy chief of Guizhou Meteorological Station.
With the drought expected to continue over the coming week, the provincial Civil Affairs Bureau has issued an emergency response. The province has also allocated over eight million Yuan to bring people drinking water.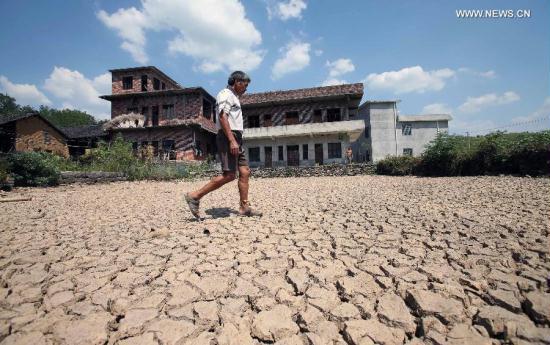 Lingering drought scourges parts of China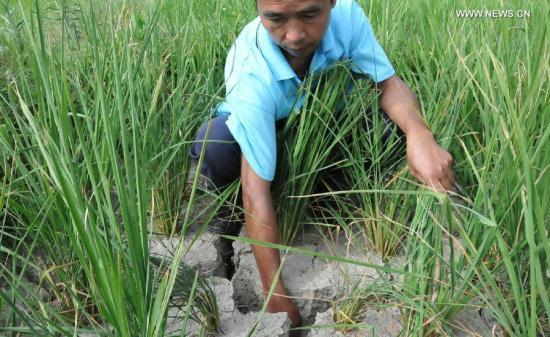 Lingering drought scourges parts of China
Editor:James |Source: CCTV.com