By CCTV reporter Liu Yang
Earlier this month, the Canadian province of British Columbia became the first foreign government to issue bonds into the Chinese domestic market, in a move aimed at attracting new investors from the Asia Pacific region.
And less than three weeks later, the province's premier, Christy Clark, started a 6 day visit to China. She sat down with CCTV reporter Liu Yang in Chengdu to talk about the growing relationship between her province and China.
China's natural gas consumption is growing rapidly, sparking the need for expanded development plans and infrastructure construction. China's current import capacity stands at approximately 18.8 million tonnes. By 2015, that figure is expected to nearly triple to more than 47 million tonnes.
Meanwhile, Canada will soon become one of the world's largest exporters of energy products. BC Premier Christy Clark's visit to the mainland seems perfectly timed for China to solidify an energy partnership with the resource-rich country.
Reporter: "The main issue you are trying to discuss with the Chinese governments this time is about LNG investment, What are you trying to achieve this time during the 6 days visits?"
"China has a big plan, one to grow the economy; second is to grow the energy, with BC we have the biggest energy reserve in the world…We have a huge amounts and we think should work together and help." Clark said.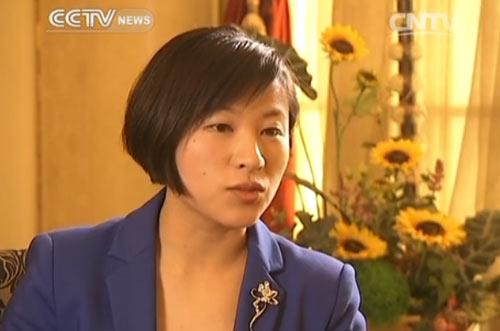 CCTV reporter Liu Yang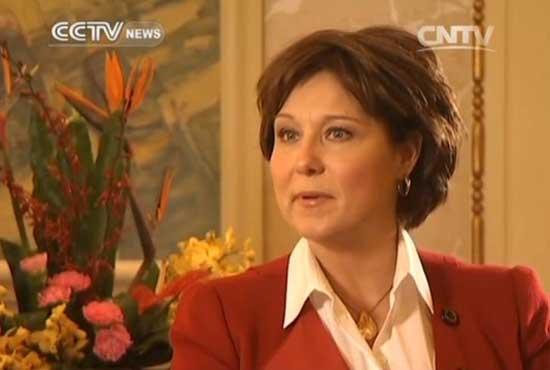 Christy Clark, premier of British Columbia, Canada.
Reporter: "Could you please explain how important China's LNG investments is to BC and Canada.?"
"It could be the most economic change our province has ever gone through. It could be a trillion dollars….it is so big…then changing the economy." Clark said.
Reporter: "Chinese companies are also looking for advanced technologies to solve the current so-called bottleneck in developing shale gas in China. What can BC offer to Chinese companies?"
"They should come to BC, we welcome the chance to show them…So they can bring that knowledge back to China." Clark said.
Reporter: "Premier BC was the first foreign government to issue bonds into the Chinese RMB market. How do you see this step as affecting the overall future relationship between the China and BC or even Canada?"
"There was a reason BC was the first issued a bonds into the RMB market, it is because China was first in our agenda…"Clark said.

Related stories
Editor:James |Source: CCTV.com