In today's special series of faces of the CPPCC and NPC, we speak to Lei Jun, the founder of Xiaomi technology--sometimes dubbed China's Steve Jobs-- who elbowed his way into the crowd smartphone market.
Lei Jun is the man behind Xiaomi Technology. The company went from unknown to a 10 billion US dollars business--in just four years. As an NPC deputy, Lei is pushing for a better investment environment.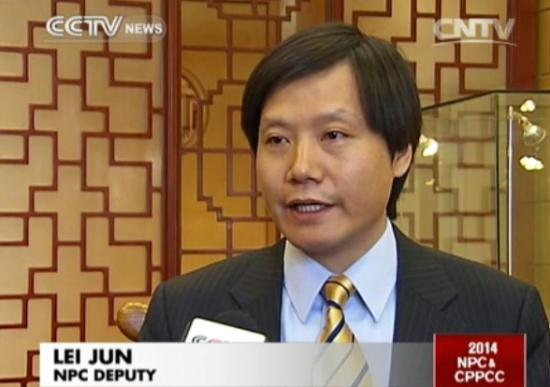 Lei Jun: A start-up investor pushing for innovation
"I suggest the government this year should keep an eye on the entrepreneurial environment and modify some clauses of the corporate law. In my opinion, the legislation should permit startup companies to adopt preference shares which could benefit both investors and the company itself. In addition, I think we are in the age of big data. So, I think the government should seize the opportunity and apply big data to everyday work," Lei Jun said.
Lei's innovative approach even won him the name as China's steve jobs. but lei said he is not doing the same thing as Apple. Xiaomi is focused on the internet. He plans to use the internet to connect home appliances to make them more intelligent.
"Our strategic goal for this year is to further develop the router. The router will be a home storage server with a one-terabyte hard drive and connect with an intelligent home control system," Lei Jun said.
He's also targeting the international market, and trying to expand Xiaomi's sales network via e-commerce.
"Our company entered the Singaporean market in February 2014 and drew a great response in the country. And also we will enter the Malaysian market in March or April this year. So, our main business will focus on the domestic market, and at the same time explore the market abroad positively. Most of the international businesses will be cross border e-commerce," Lei Jun said.
At 45 years old, Lei still call himself a young man, perhaps the spirit of innovation keeps the ageing process at bay.

Related stories
Editor:James |Source: CCTV.com