Watch Video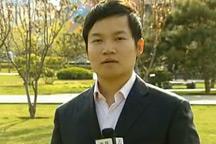 Play Video
The Chinese government has lifted entry restrictions banning foreigners living with HIV/AIDS, sexually transmitted disease and leprosy from entering the country. Our reporter Shen Le discovers the rationale behind the revision.
CCTV reporter Shen Le said, "The ban was imposed in the 1980s after the first case of HIV-AIDS infection in China was reported. It was also the dawn of the country's reform and opening up. At the time, the public knew little about HIV-AIDS and even the mention of its name made them nervous. "
But as China started hosting more and more international events, the restrictions started to look out of sync with the country's long-term strategy.
The government temporarily lifted the ban for major events like the 2008 Beijing Olympic Games. This proved the restriction was unnecessary. Removing the ban would be welcomed by everyone, especially people living with HIV-AIDS.
The revision came just days before the 2010 Shanghai World Expo opens on Friday. Revoking the entry ban will help China promote its image as a forward-looking and open country.
CCTV reporter Shen Le said, "It will not be an overnight job to remove stigma and discrimination against people living with HIV and AIDS. But hopefully, the government's new stance will help change public perception towards this group of people."
Related stories
Editor:Zhang Ning |Source: CCTV.com