Watch Video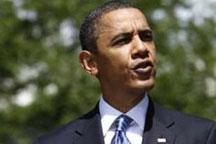 Play Video
The United States has recorded an increase of 290 thousand jobs in April. President Barack Obama calls it "very encouraging news".
It is the kind of good news Main Street and the White House were waiting for.
The labor market took a big step in its recovery in April - posting the strongest month of job creation in more than 4 years.
The president cheered the numbers as a sign the economy as a whole is doing better.
Barack Obama, US President, said, "I've said that the truest measure of progress would be whether or not we were creating jobs. That's what matters in people's lives. What matters is whether someone who needs a job can find work whether people can provide for their families and save for the future and achieve some measure of economic security. Everything we've done has been with this goal in mind. And today I am happy to report we received some very encouraging news."