Watch Video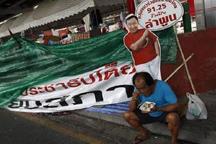 Play Video
The Thai government has turned to siege tactics after fruitless efforts to compromise with protesters barricaded in central Bangkok. It says the army will limit supplies of water, food and electricity to the protest zone.
Water, food and electricity supplies will be limited.
The army warns that residents who live in the neighborhood's upmarket high-rise apartments should consider alternative accommodation.
Col. Sansern Kaewkamnerd, Army Spokesman, said, "The initial measures to cut the reinforcement by completely sealing off entrances to the area and limiting access to infrastructure are the first steps of complete law enforcement."
He says the soldiers "will not use force at this stage".
The new measures have been announced after Prime Minister Abhisit Vejjajiva warned protesters to leave Bangkok's central business district by Wednesday.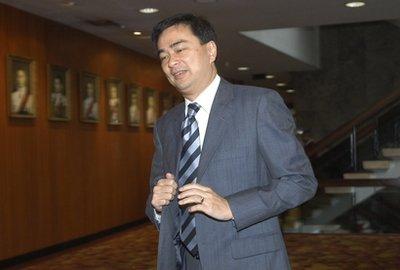 Thailand's Prime Minister Abhisit Vejjajiva walks to his office
after arriving at parliament in Bangkok, Thailand Wednesday, May 12,
2010. (AP Photo)
Abhisit Vejjajiva said, "The Cabinet has acknowledged the need for security agencies to proceed with the plan. This measure might affect some ordinary people in the area."
But the protesters vow to hold their ground.
Related stories