Watch Video
Play Video
Scientists in the Democratic People's Republic of Korea have succeeded in nuclear fusion reaction.
DPRK's newspaper Rodong Sinmun says this success is a great step forward in the development of nuclear technology. The paper says the breakthrough was made on this year's "Day of the Sun," or the birth day of DPRK founder Kim Il-Sung, commemorated on April 15.
It also says the scientists solved many scientific problems entirely by their own efforts. The report didn't mention possible use of the technology for nuclear weapons. Fusion reactions, much more powerful than fission reactions, can result in a thermonuclear explosion.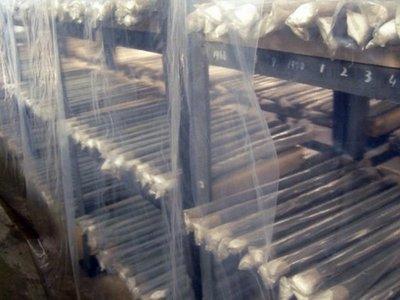 This 2009 handout photo shows unused fuel rods stacked in a warehouse
at North Korea's nuclear complex in Yongbyon. North Korea has claimed
it has carried out a nuclear fusion reaction that could lead to a
limitless supply of clean energy -- a process that the world's
scientists have so far yet to achieve.
(AFP/HO/File/South Korean Foreign Ministry)
Editor:Du Xiaodan |Source: CCTV.com