Watch Video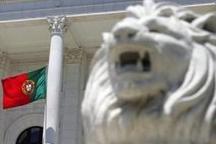 Play Video
Portugal has announced a package of additional austerity measures. The government hopes the measures will cut the 2010 budget deficit by 2 billion euros and avoid a Greek-style debt crisis.
Portuguese Prime Minister Jose Socrates and opposition leader Pedro Passos Coelho agreed on the austerity package on Thursday.
It includes 5 percent pay cuts for senior public sector staff and politicians. There are also increases between 1 and 2.5 percent on value-added tax, income tax and profits tax.
Jose Socrates said, "These measures are crucial and necessary for Portugal's credibility and confidence. We want to assure everyone that we can finance the Portuguese economy."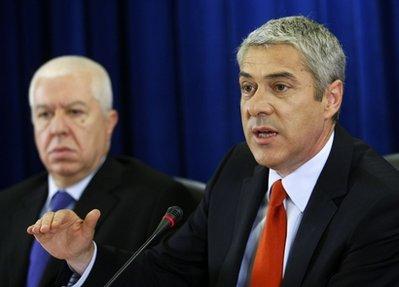 Portuguese Prime Minister Jose Socrates, right, talks to journalist
during a joint news conference with Portuguese Finance Minister
Fernando Teixeira Dos Santos at the Cabinet building on Thursday,
May 13, 2010 in Lisbon, Portugal.(AP Photo/ Francisco Seco)
The government pledges to cut the deficit to 7.3 percent of GDP this year and 4.6 percent in 2011.
Last year the deficit hit 9.4 percent, prompting a sell-off of Portuguese assets by investors.
The cross-party understanding came a day after Spain announced additional cuts in public spending and civil service wages.
The streets of Lisbon, along with the country's stock market, remain calm following the announcement.