Watch Video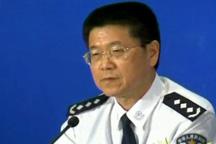 Play Video
The Chinese government has vowed to "severely" punish attackers that target school children.
Officials also said the government would look into root causes of social conflicts after a series of assaults on schools alarmed the public.
Wu Heping, Spokesman of China's Ministry of Public Security, said, "I think this kind of crime should be condemned by the whole society and deserves the outrage of all Chinese people. The public security bureaus and judicial authorities will severely punish this kind of crime according to the law."
In the latest case, a man in rural northwest China killed seven young children and two adults on Wednesday, after an argument over a building lease for the kindergarten.
The attack was the sixth attack on school children by angry and mentally ill individuals since March. Premier Wen Jiabao has pledged to address the root causes behind the tragedies.
Related stories
Editor:Zhang Pengfei |Source: CCTV.com