Watch Video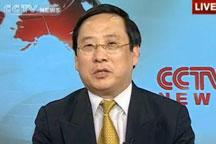 Play Video
For analysis on the situation in Thailand, we're joined by our current affairs commentator Dr. Gao Zhikai.
Q1. Dr. Gao. Thailand is a predominantly Buddhist country. Red shirt protesters used to define their demonstrations as a peaceful movement. What's behind the escalation?
Q2. What do you think could happen next? Will tension ease after this new round of violence? Or will the situation become even worse?
Q3. Anti-government protesters have launched many demonstrations in the past. In your view, why has Thailand seen such frequent large-scale movements?
Q4. From your point of view, how will the prolonged protests and violence impact the country's image, its politics, economy and the people's lives?
Editor:Zhang Pengfei |Source: CCTV.com