Watch Video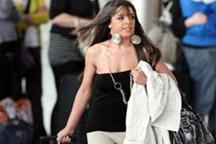 Play Video
British aviation authorities say the country's two major international airports reopened for limited flights on Monday. A no-fly zone was imposed earlier, due to a dense cloud of drifting volcanic ash.
It appears the haze is beginning to disperse. London's Heathrow and Gatwick airports are now operating with restrictions. Passengers have been warned to expect delays and cancelations.
Another of Europe's biggest hubs, Amsterdam's Schiphol Airport, was scheduled to remain closed until 2 p.m., local time. Facilities in Northern Ireland, much of Scotland, and parts of Wales also fell under the no-fly decree, as winds pushed the ash plume into the continent's busy skies.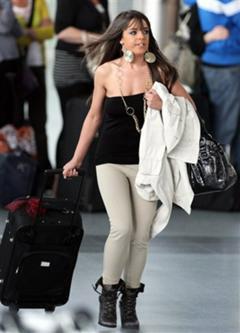 A woman rushes to catch her flight, after some
flights were canceled due to the volcanic ash
cloud, at Newcastle International Airport,
England, Sunday May 16, 2010. Civil aviation
officials say a drifting, dense cloud of volcanic
ash is encroaching on British airspace, forcing
the closure of airports in Northern Ireland,
Scotland, and much of England. (AP Photo/Scott
Heppell)
Editor:Yang Jie |Source: CCTV.com